FREE My Health Record Workshop - For Pharmacists and Pharmacy Staff
Description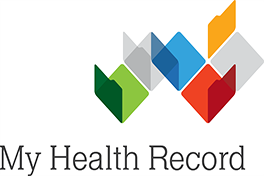 FREE My Health Record Workshop
Enabling the Clinical Use of My Health Record in Pharmacy

Plus: Cyber Security & safeguarding your business - update by Guild Insurance
When: Tuesday 20th August 2019, 6pm
*Please note this event date has changed from previously advertised Tuesday 13th August 2019, 6pm*
Where: The Sage Hotel, 208 South Terrace, Adelaide.
Networking and finger food available from 6pm with the presentation to start at 6.15pm.

With 9 out 10 Australians now having a My Health Record (MHR) this important session for community pharmacies will provide an update on privacy and security obligations for pharmacy as well introduce a new pharmacy clinical document for the MHR.
Learning objectives of the workshop:
• Improved understanding of My Health Record benefits, features and functionality
• Describe the processes involved in implementing and adopting My Health Record as part of your clinical workflow
• Describe the privacy and security obligations of the pharmacy profession in relation to My Health Record, and how this can be communicated to patients.
• Describe how to utilise My Health Record to benefit patient care via use of the access, view and upload function of a patient's clinical documents.
• Describe where to access further information and support resources about My Health Record.

Accreditation: CX180091
This activity has been accredited for 2 hours of Group 1 CPD (or 2 CPD credits) suitable for inclusion in an individual pharmacist's CPD plan which can be converted to 2 hours of Group 2 CPD (or 4 CPD credits) upon successful completion of relevant assessment activities. Competency Standards (2016) 1.2.1, 1.3.1, 1.3.2, 1.3. 3, 1.3.4, 1.6.1, 2.1.2, 2.1.3, 2.2.1, 2.4.2, 3.1.1, 3.1.2, 3.1.3, 3.3.1, 3.3.2