Learn everything you need to know to get started with Adobe Premiere Pro for FREE!
About this event
Get ready to learn the basics and get started in Adobe Premiere Pro with our live, online one hour Masterclass plus Q+A session!
Designed for first time creators & editors with little to no previous experience, this Introduction to Adobe Premiere Pro will teach you the skills you need to start your first project!
This course is perfect for people of all backgrounds with an interest in content creation as either a hobby or profession! Share your story, tell you message and craft a moving image like never before!
With Digby Hogan, Senior Editor, Creative & Co-Founder of The Empire Post at the helm of this Masterclass, you're in the capable hands of a seasoned professional who will guide you through the fundamentals of the software and its endless potential.
What You Will Master:
Fundamental Concepts of:
• Core Functions of Adobe Premiere Pro
• Importing and Organising Footage and Assets
• Key Editing Tools
• Performing a Basic Edit
• Exporting and Uploading for Social Media
What's Digby like?: Well, check out his website before hand and get to know a little bit about Digby, his creative outlets and what keeps him buzzing day to day! @ www.digbyhogan.com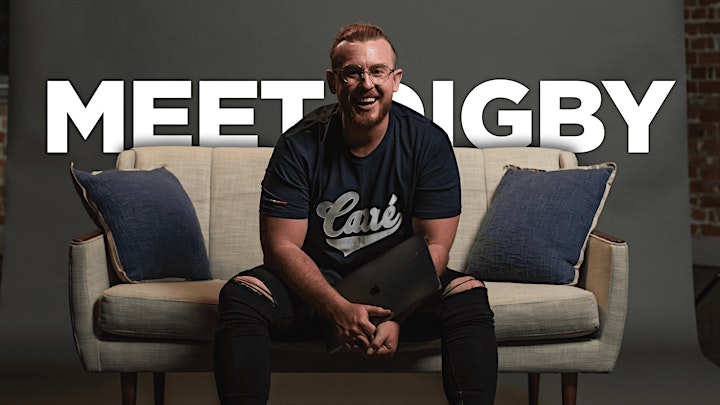 At the end of the course you will get:
• Invite to the Empire Online Facebook group and community to continue learning and growing your skills and network.
• A unique code for more %50 off our creative training content (only available to Eventbrite attendees)
• In each live intro we will also do a random draw at the end for one lucky person to get 100% free access to our offical training valued at over $250USD (How cool)
• A group photo with Digby, many laughs and a recorded version of live intro sent to your inbox!
Adobe offers a free 7 day trial of the software here:
https://www.adobe.com/au/products/premiere/free-trial-download.html
Zoom can be downloaded for free at the following address:
Socials:
Facebook: https://www.facebook.com/LearnWithEO
Instagram: https://www.instagram.com/learnwitheo/
TikTok: https://www.tiktok.com/@learnwitheo
For more information contact us at:
admin@learnwitheo.com