Description
With the exception of our companion animals and the wild and stray species within our urban environments, we experience animals daily only as the food, clothing, animal tested goods and entertainment we make of them. This moral dilemma is largely hidden from our view.
The Ghosts In Our Machine illuminates the lives of individual animals living within and rescued from the machine of our modern world.
Through the heart and photographic lens of animal rights photojournalist Jo-Anne McArthur, audiences become intimately familiar with a cast of non-human animals. From undercover investigations to joyful rescue missions, in North America and in Europe, each photograph and story is a window into global animal industries: Food, Fashion, Entertainment and Research. The Ghosts In Our Machine charts McArthur's efforts to bring wider attention to a topic that most of humankind strives hard to avoid.
Are non-human animals property to be owned and used, or are they sentient beings deserving of rights?

Watch the trailer >> click here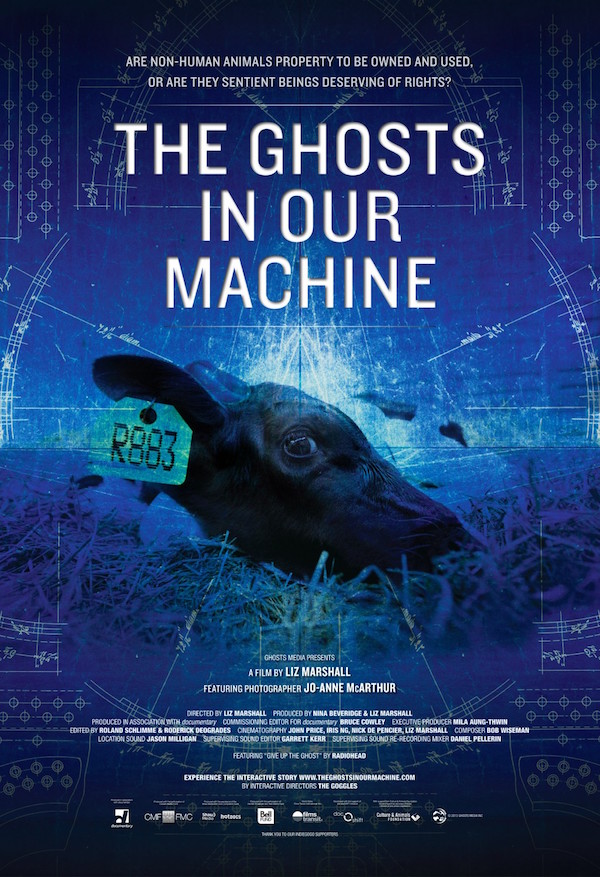 Join us for a FREE screening of this astounding film, followed by a delicious FREE supper! :-)
Venue address:
Royal Australian Historical Society, 133 Macquarie St., Sydney

Getting there:
Nearest train station: Circular Quay (5 mins walk)
Nearest parking:
Metred street parking, or Secure Car Park, 131 Macquare St. Book a park online

Accessibility
There is access to the auditorium and reception rooms via Phillip Lane. Please contact RAHS on (02) 9247 8001 to arrange access.

Connect with us online :-)
Visit Films For Change on meetup
Find Films For Change on Facebook