Description
Dominion presents high-quality footage from hundreds of recent investigations into animal use across Australia, captured by drones, hidden & handheld cameras over a seven year period, and explores six primary facets of our interaction with animals: companions, wildlife, scientific research, entertainment, clothing and food.
Written, produced, and directed by Aussie Farms founder Chris Delforce, this revelatory film gives viewers a deep insight into some of the norms of animals industries, and removes the veil of secrecy surrounding them.
With narration by celebrity voices including Joaquin Phoenix and Rooney Mara, and co-produced by director of 'Earthlings' Shaun Monson, Dominion exposes the dark underbelly of our use of animals and questions the morality and validity of our dominion over the animal kingdom.

Rating: MA15+ Children under 15 must be accompanied by a parent or adult guardian

Join us for a FREE screening of this astounding film, followed by a delicious FREE supper following the film :-)

The Food
We are very grateful to our food supporter Funky Pies, who are donating some of their products for tasting at this event. Find out more about them via the link below: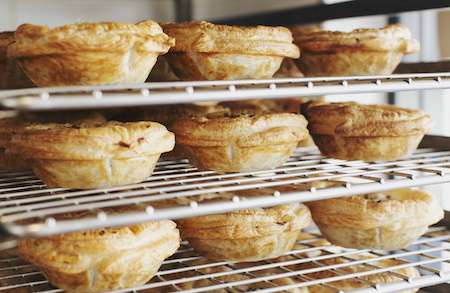 Purchase at Funky Pies Bondi and selected health food stores

CHOCOLATE TASTING with BENNETTO
Bennetto is Vegan, organic, fairtrade, Peruvian dark chocolate with a pure, subtle fruity taste. Committed to preserving the environment, and it tastes fantastic. Their chocolate is also carbon neutral! Trees are planted to offset all carbon emissions produced during the chocolate manufacturing process. One new tree is planted for every 1000 bars produced.
http://www.bennettonaturalfoods.com.au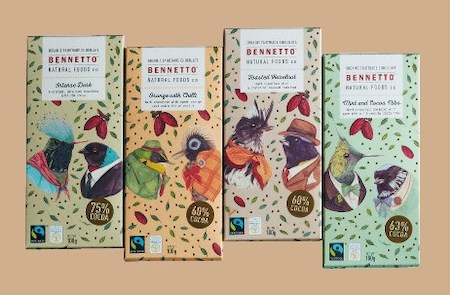 Venue address:
Sydney Mechanics School of Arts, Lvl. 1, 280 Pitt St Sydney
Getting there:
Nearest train station: Town Hall (3 mins walk)

Nearest parking:
Wilson Parking, St Andrews House book parking online
Connect with us online :-)
Visit Films For Change on meetup
Find Films For Change on Facebook