Description
In this month's Feed Your Brain session, Ken Wood examines the relationship between the evolution of technology and people.
What measures do we need to consider to ensure a healthy balance is maintained in an era of rapid change?
How you chose a mentor that fits your needs when "one size does not fit all"?
Hear Ken discuss the essential people skills required to remain competitive at a time when the growth of start-ups is expected to continue into the future. Understand what the decline in full-time jobs will mean for graduates and individuals, and the actions you can take to have the best chance at securing employment in your chosen career.
---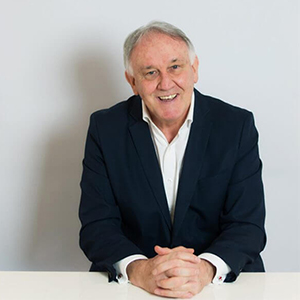 Ken Wood
Banyan Mangement
Ken is an experienced people specialist whose activities are based on assisting in the improvement of engagement between organisations and their people; together with providing pathways for management development in acquiring key skills that are required in a complex and ever changing business environment.
His career to date has included traveling and living in over 30 countries acting as an international corporate trouble-shooter, interventionist, business educator and coach. His unrelenting passion has, and always will be, to enable people to create better outcomes using his wide business and life experiences.