Come and have a chat with our in-house qualified counsellor at Riverton Library.
About this event
FREE counselling sessions for adults at Riverton Library.
Over a 6 week period Riverton Library will be hosting qualified counsellor Anbumoly Kuppusamy.
Anbumoly will be available for 1-1 sessions running for 50 minute sessions. Session times will be at 9:30am or 11am on Tuesdays. Sessions run from the 26th of October to the 30th of November.
Sessions are suitable for adults 18yrs and over. Please note that this is not a workshop or series- these are individual appointments.
Please note that bookings are required. To make a booking please register your interest via Eventbrite. Once submitted you will be contacted by the Community Learning Librarian to confirm the session details.
About Anbumoly Kuppusamy:
Anbumoly Kuppusamy is a qualified Multicultural Counsellor, with substantial career experience with diverse groups of people worldwide over the last 30 years. Anbumoly has worked as Registered Nurse, Nursing lecturer and Director for her family business. She has experience providing counselling services from children to elderly with behavioral, relationship as well as trauma problems. Anbumoly has multilingual ability over 6 languages- fluent in English, Tamil, Telugu, Malay and basic in Malayalam and Hindi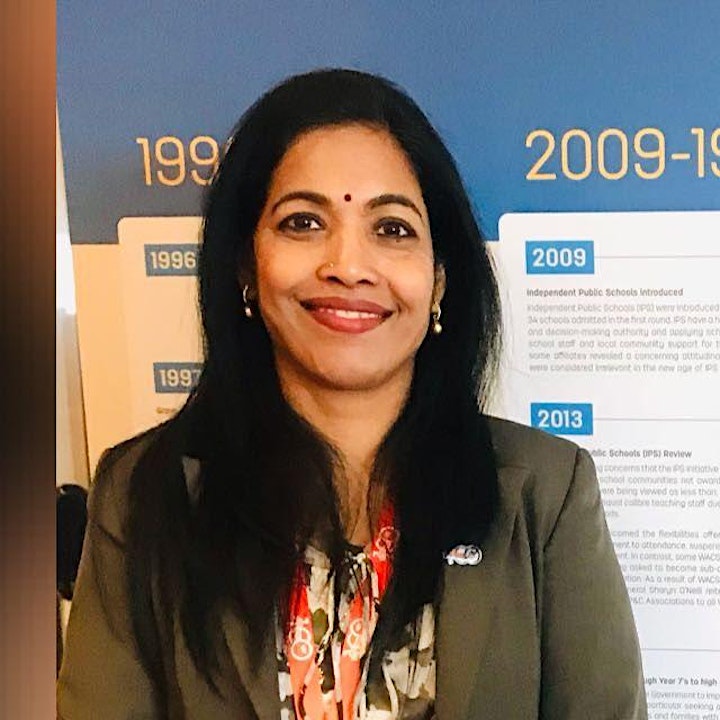 Organiser of Free Counselling Service at Riverton Library - 26 October - 30 November