FREE Business Mastermind Breakfast at Woodroffe Hotel - Southport
About this Event
FREE Business Mastermind Breakfast at Woodroffe Hotel - Southport
Thursday March 26th 2020 6:45 am - 8:30 am
Want More CUSTOMERS?
with Kevin Hargraves / Business Growth Expert
http://kevinhargraves.com.au/
Forget the Coronavirus, move on, be the business that survives it!
Establish yourself as the Expert in your Industry!
✓ Is your problem acquiring enough Good Quality Customers?
✓ Is your Problem Spending a lot of money on Marketing and not achieving the customers you really want?
✓ Do you have problem creating a Compelling Offer that your Customers cannot resist?
✓ Would you like to be able to have all this? It will create more Profits and much more Time.
✓ How much time is it costing you not to be able to achieve these results?
✓ How much money is it costing you not to be able to achieve these results?
✓ I know exactly how this feels, I was there 30 years ago and learn the Secret to Creating more time and Money.
✓ I use a 5 Step Profit Formula that works every time.
I will show you the solution to all these issues, plus much much more….
Come and Invest an hour and a half of your time, it will be well worth it!
Bring Business Cards for Networking with other Like minded Business Owners & go in the draw for 12 months Online Business Coaching Valued at $2997
Note: You must be present at the Free Breakfast Meeting to win the Prize
You'll Learn ...
* Two strategies you can use to generate all the leads you will ever need
* Simple steps to convert your leads to clients on automatic pilot
* An easy way to know what your prospect is thinking before they think it
* How to get your clients buying from you more often
* How to successfully charge higher prices for your products and services
* How to grow your profits exponentially in your business
* And MUCH more ....
These are Step by Step Strategies you can take back to your business and implement immediately!
So Don't Procrastinate, Get Your Business And Life Back, and Have More Time and More Money in the Bank To Do What You Really Want In Life!
OUR FREE BREAKFAST LOCATION
Woodroffe Hotel - 22 White Street, Southport, QLD, 4215
COME HUNGRY BECAUSE BREAKFAST IS FREE
Thursday March 26th 2020, 6:45 am - 8:30 am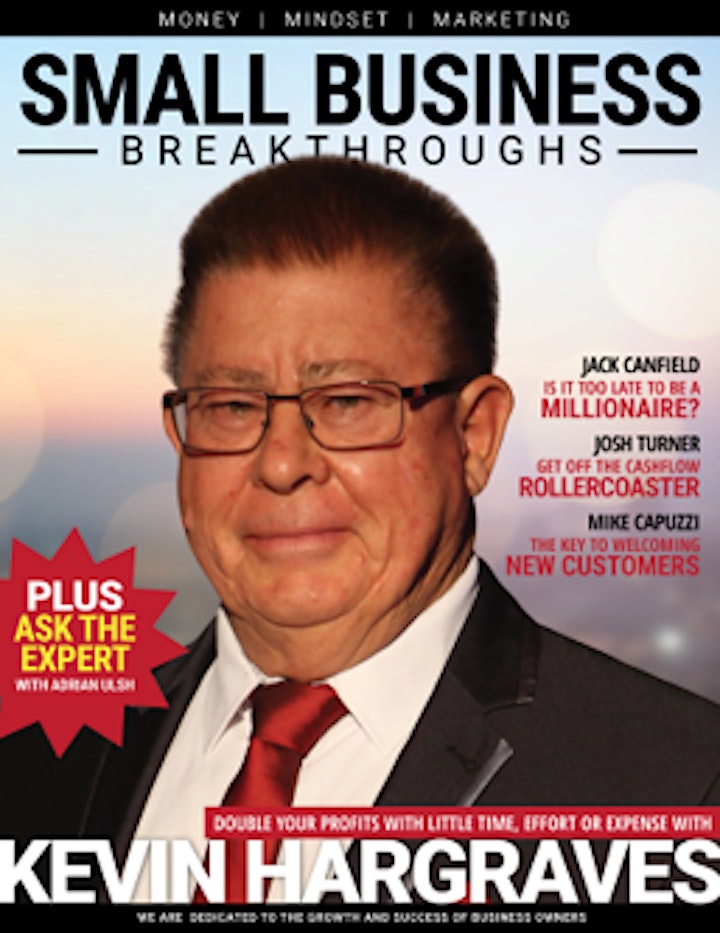 Testimonials
" For over twenty years I have seen Kevin "master the art" of business. His ability to turn his hand irrespective of industry has been incredible, all the while taking the time to invest in his own development!"
Brad Smith - Pedders Suspension Bundaberg
" I was the owner and manager of a small mechanical repair business. I was introduced to Kevin and his team, and quickly realised that his methods and experience in business could help me grow my own. Over the next couple of years we out grew our original premises and moved in to our own larger premises and never looked back."
Trevor Capper - Emerald Brake & Steering