19th May 2021 Saw a BIG correction in the Crypto Market, As huge as -50%. Does this signify danger or opportunity?
About this event
Always curious about the world of Crypto?
Wondering how to get started on Crypto Investing?
Want to create additional passive income?
Wish to escape the "Rat Race" with the help of an investment vehicle?
What will you learn in this live webinar?
How to profit from both up & down trend and make additional income using Crypto?
How to profit from Crypto investing even if you have little or 'no' time?
How to begin investing in Crypto with little knowledge or capital?
Profitable Crypto Investing with Our Proven C.I.S System.
Introduction to a proven system that reduces risk to the minimal yet being able to maximize your returns in Crypto.
Our Students' Reviews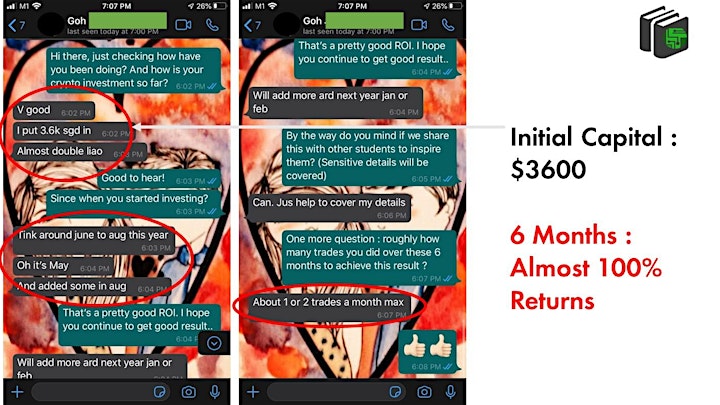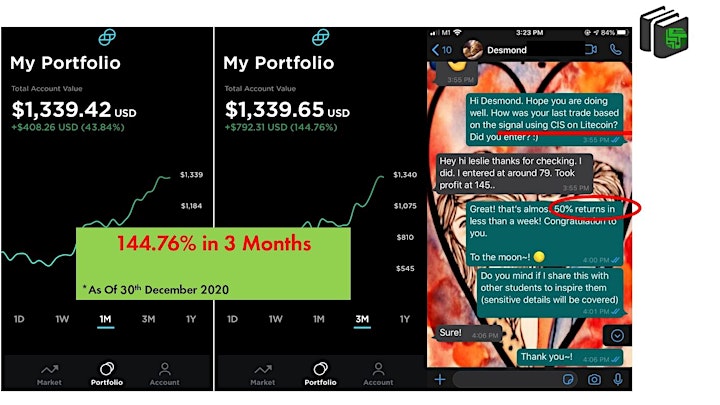 For enquiries, email : hello@cryptolearnsg.com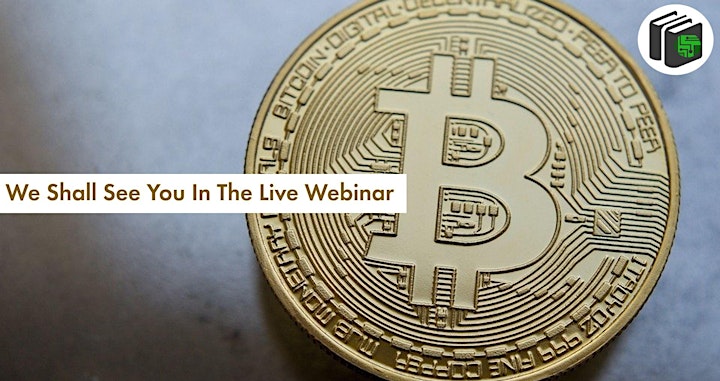 Organiser of FREE 90 minutes Crypto Workshop - 3 Ways To Profit From Cryptocurrency