Description
Join Jan in a free 10-minute meditation at the Mornington Peninsula Hydroponic Cafe.
Learn ways to relax, refresh and recharge your body through breathing and meditation techniques.
Treat yourself to some of the amazing food available at the Cafe and leave feeling happier, focused and ready to enjoy the rest of the day!

Dates & time for free meditation:
Wed 24th May at 2:30pm
Thu 25th May at 9:30am
Sat 27th May at 3:00pm
I look forward to seeing you there and sharing a coffee afterward!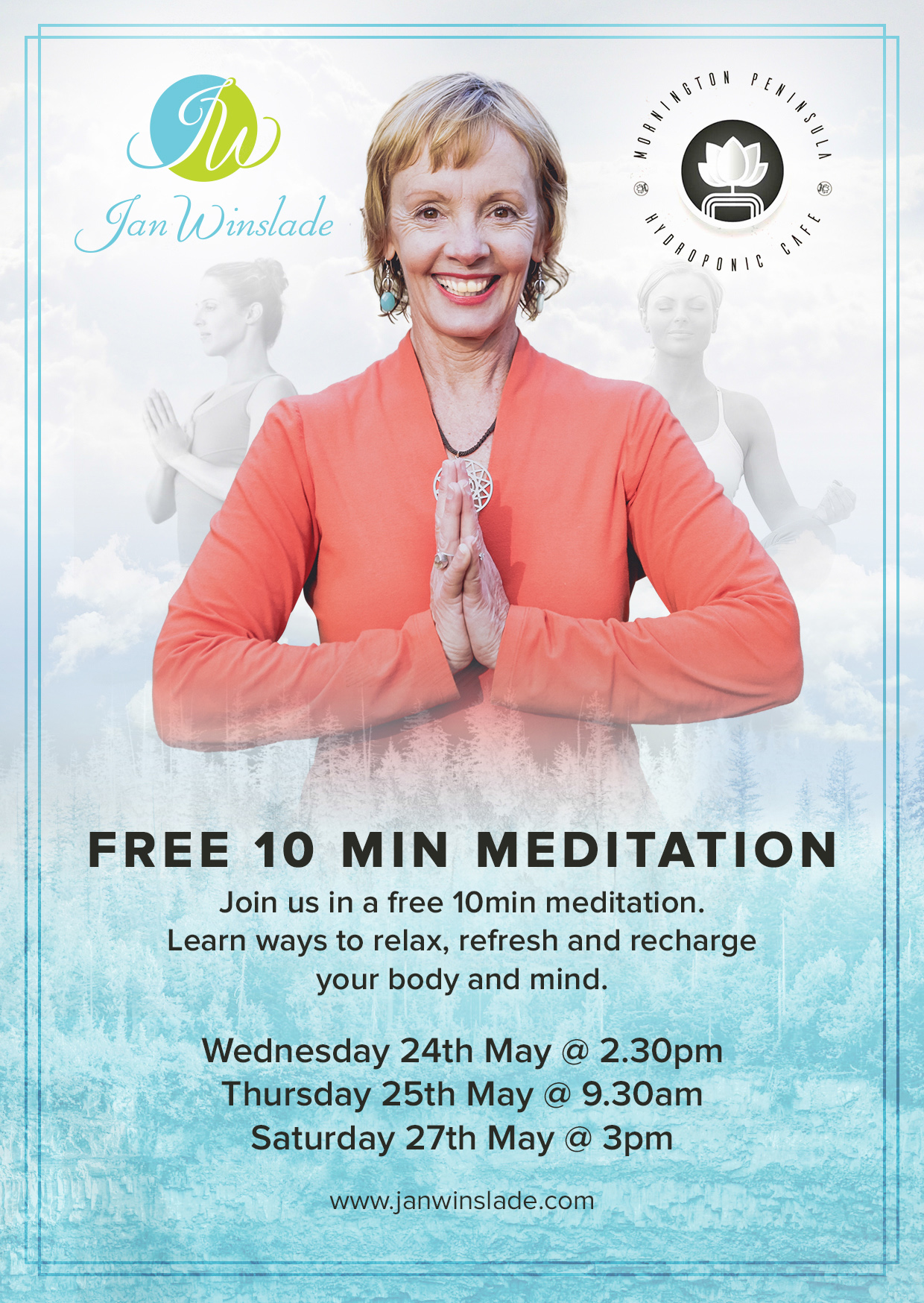 Follow Mornington Peninsula Hydroponic on Facebook
Follow Jan Winslade on Facebook