Description
Welcome to Fred Watson 'Presents ...'
Join astronomer Fred Watson at the St Ives Wildflower Garden for the last North Shore Talk in 2016. Catch up with friends, have a chat and some light refreshments before the public talk entitled
---
"The Controversial Astronomer of Windsor John Tebbutt"
Not far from the centre of the historic town of Windsor lies a lovely little observatory built by John Tebbutt with a big history. John Tebbutt is perhaps best remembered as the astronomer whose face adorned the old Australian $100 note from 1984 until 1996. In fact, this little known Australian, was one of the nineteenth century's greatest astronomers, with a world-wide reputation in the field.
Travel back with Fred in time to rediscover the intrigue and animosity between John Tebbutt and Sydney Observatory.


BOOKINGS ESSENTIAL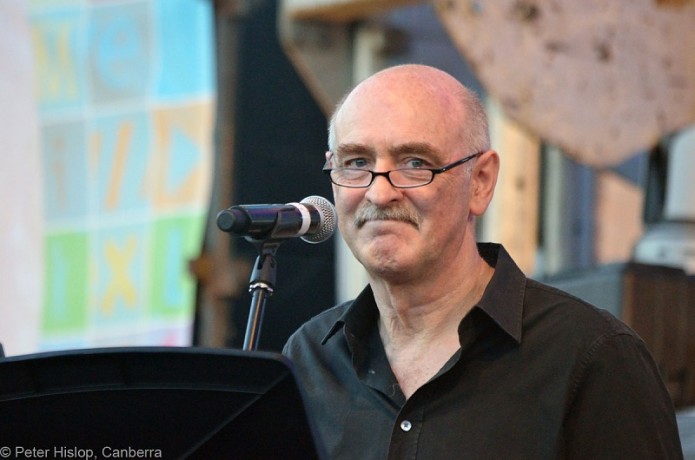 About Fred Watson
Professor Fred Watson is an astronomer at the Australian Astronomical Observatory, where he is Head of Lighting and Environment. Fred is best known for his radio and TV broadcasts, talks, and other outreach programs, which earned him the 2006 Australian Government Eureka Prize for Promoting Understanding of Science. He has also written a number of award-winning books, and was made a Member of the Order of Australia in 2010. Fred has an asteroid named after him (5691 Fredwatson), but says that if it hits the Earth, it won't be his fault.
FAQ
Q: Where is the talk held?
A: It is taking place at the Bushland Education Centre - St Ives. (420 Mona Vale Road, St Ives, enter via Richmond Lane). When you enter the grounds turn right and you'll see the sandstone building.
Q: What is the nearest rail station?
A: Gordon. This is about a 10min drive from the centre.
Q: If I cancel, can I get a refund?
A: Yes, but you will need to give us 2 days notice.