Description
Welcome to Fred Watson 'Presents ...'
Join Fred Watson at the Forestville RSL and learn a little about the world of Science. Astronomy, Geology, Volcanology are just some of the topics we cover with our expert guest speakers. Catch up with friends, have a chat and a glass of wine before the talk, or stay after for dinner in the Bistro.
Catch up with friends, have a chat and a glass of wine before the talk, or stay after for dinner in the Bistro.
---
What makes Arabian nights glimmer like gold?
From Islamic scholars to astronauts, people have found their way through the harsh and interesting environments of the Arabian Peninsular using ancient stories of the night sky. The ancient landscapes of Oman, sculpted by ferocious tectonic forces over millions of years have dictated the unique way people use constellations in the area. In this public talk by Dr Nathan Butterworth, you will see the breathtaking vistas of Oman's sky and earth, and learn how their connection to each other is a source of inspiration and knowledge.
TICKETS AT THE DOOR $20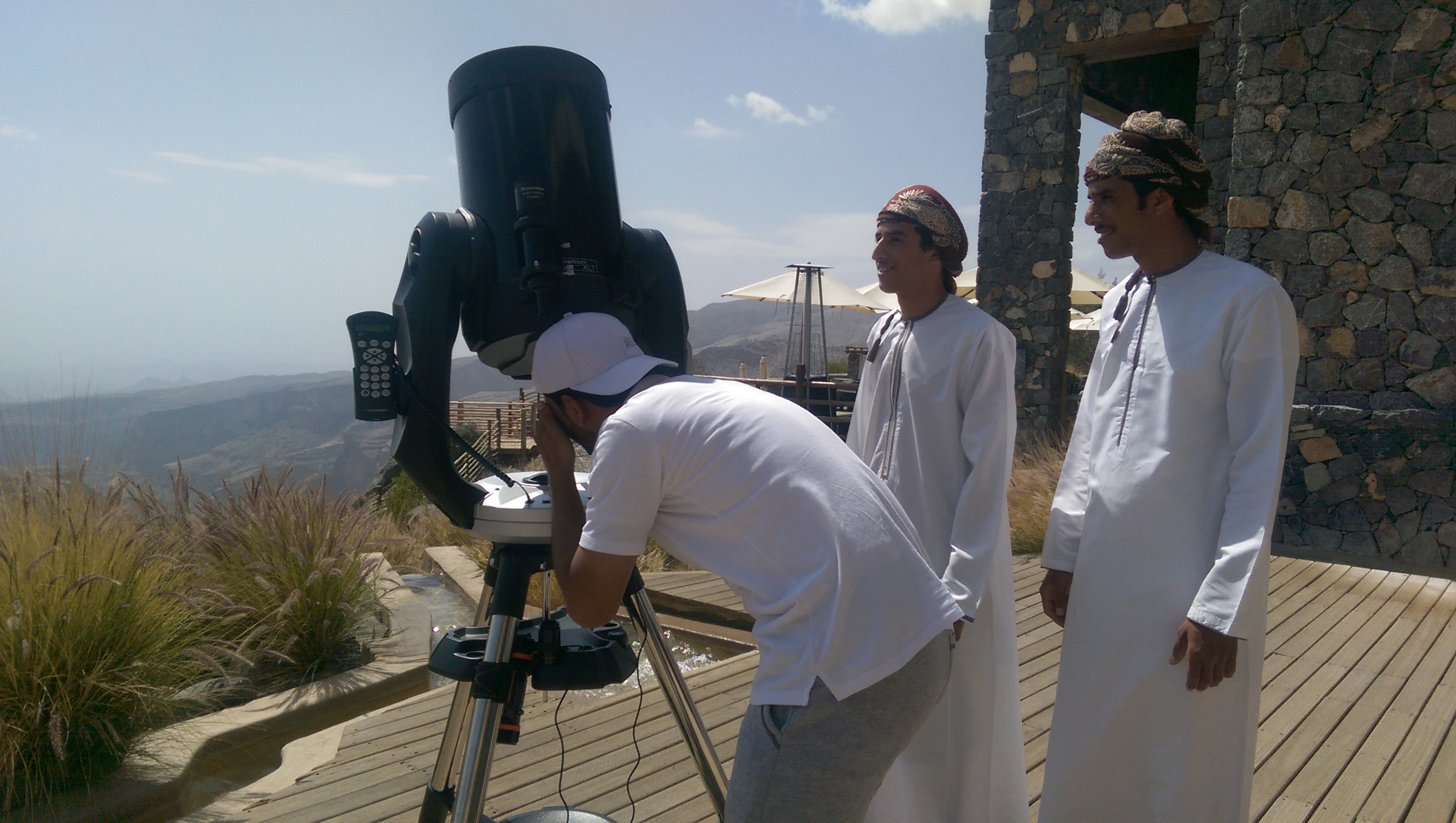 About Nathan Butterworth
Part rock-licker part star-collector. Nathan received his Honours degree in Astrophysics from the University of Wollongong, where he measured the distances to stars in the heavens. He then turned his attention to the rocks beneath his feet and received a PhD from the University of Sydney by studying the way the Earth's continents move over millions of years. He spent a few years finding copper deposits in South America before moving to Ayers Rock in the middle of the Australian Outback to watch the skies. Now Nathan has recently returned to Sydney Observatory, directly from Oman's Al Hajar mountain range where he has sourced all the freshest Middle Eastern rocks and stars.
About Fred Watson
FRED WATSON is an astronomer at the Australian Astronomical Observatory, where he is also Head of Lighting and Environment. Fred is best known for his radio and TV broadcasts, talks, and other outreach programs, which earned him the 2006 Australian Government Eureka Prize for Promoting Understanding of Science. He has also written a number of award-winning books, and was made a Member of the Order of Australia in 2010. Fred has an asteroid named after him (5691 Fredwatson), but says that if it hits the Earth, it won't be his fault.
---
Meals:
There is a bistro restaurant, bar and cafe facilities on site open from 6pm - 9pm daily.


FAQ
Q: Where is the talk held?
A: It is held at the Forestville RSL - in the Forest Room. Please use the stairs or take the lift to the first floor.
Q: What are the public transport options?
A: There are several bus routes that pass near the club. Please call or visit the 131500 website for the best option.
Q: If I cancel, can I get a refund?
A: Yes, but you will need to give us 7 days notice.