Fraser Coast - Fraser Coast Trade Show
About this event
As part of the 2020-2021 Queensland Tourism Industry Business Capability Development Program (TIBCDP) a trade show will be held in the Fraser Coast.
The objectives of the trade show are to:
Increase awareness of the Fraser Coast as a destination
Introduce new trade ready tourism products to key distribution partners
Grow business opportunities with trade partners
Strengthen and establish travel industry relationships
Meet one-on-one with decision makers, including Product Managers
Provide training sessions with front line and reservation staff
During the trade show program you will meet with 10 plus trade partners,targeting inbound and online travel agents, wholesalers and selected retail agents, along with trade media, Tourism Australia and Tourism & Events Queensland.The trade show participation will suit intermediate to advanced operators who are looking to increase their presence in key markets. Operators in the program will also have the opportunity to participate in a post trade show familiarisation program, allowing trade partners to experience the Fraser Coast and the destination's wonderful experiences first hand.
Please note you must be "TRADE READY" to participate in this course.
Eligible Businesses:
Micro, small, and medium businesses across all sectors of the tourism industry are encouraged to participate. QTIC membership is not a pre-requisite.
A tourism business is defined as a business that provides a direct service or experience to the leisure tourist and operates within ONE of the following categories:
Accommodation
Attraction
Food and Drink
Events
Tour
Hire
Transport
Businesses that supply to tourism industry businesses are ineligible to participate in the Queensland Tourism Industry Business Capability Program.
For further information email workforcedevelopment@qtic.com.au or call (07) 3236 1445.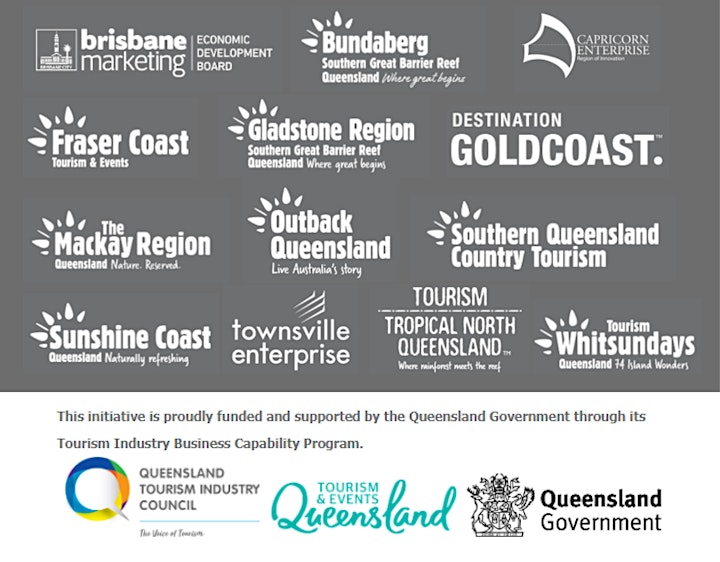 Organiser of "Fraser Coast Trade Show" - Fraser Coast