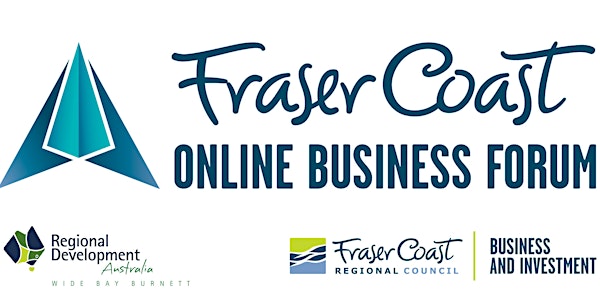 Fraser Coast Online Business Forum Tuesday 24th May-Business Update
Fraser Coast Online Business Forum - Tuesday 24th May- Business Update by Queensland Small Business Commissioner, Maree Adshead
About this event
Fraser Coast Regional Council is hosting four FREE online forums for Fraser Coast businesses over the month of May, as part of Queensland Small Business Month.
Guest speakers for the last forum (Tuesday 24th May) will include a presentation by Queensland Small Business Commissioner, Maree Adshead on how small business is faring at this time.
Maree Adshead is the Queensland Small Business Commissioner. The Commissioner aims to advocate, enable and empower small businesses to help drive economic growth in Queensland.
Maree is an experienced advocate and small business owner having spent 10 years in the legal profession, and as partner of a tier one national law firm. She co-founded and built her own successful software start-up businesses which received multiple awards for excellence in innovation, and has also been instrumental in helping others to build theirs.
Following this presentation will be an update on job subsidies available for business through the state government (Department of Employment Small Business and Training-DESBT)