Description
Hotter than a Jalapeño pepper and passion from the heart of Texas, audiences have described Frank Macias as defining Texan blues in the true sense of the word." Frank and his Los Amigos (Friends) are bringing their unique performance to The Briars this May. They will be joined on stage by the likes of Pearl Noire whose voice has been likened to velvet tones and dark chocolate on a lover's tongue.
While we are on food ... from 6.30 the Briar's Chef extraordinaire Mark Chance will be serving up a sumptuous Texas BBQ (not included in ticket price)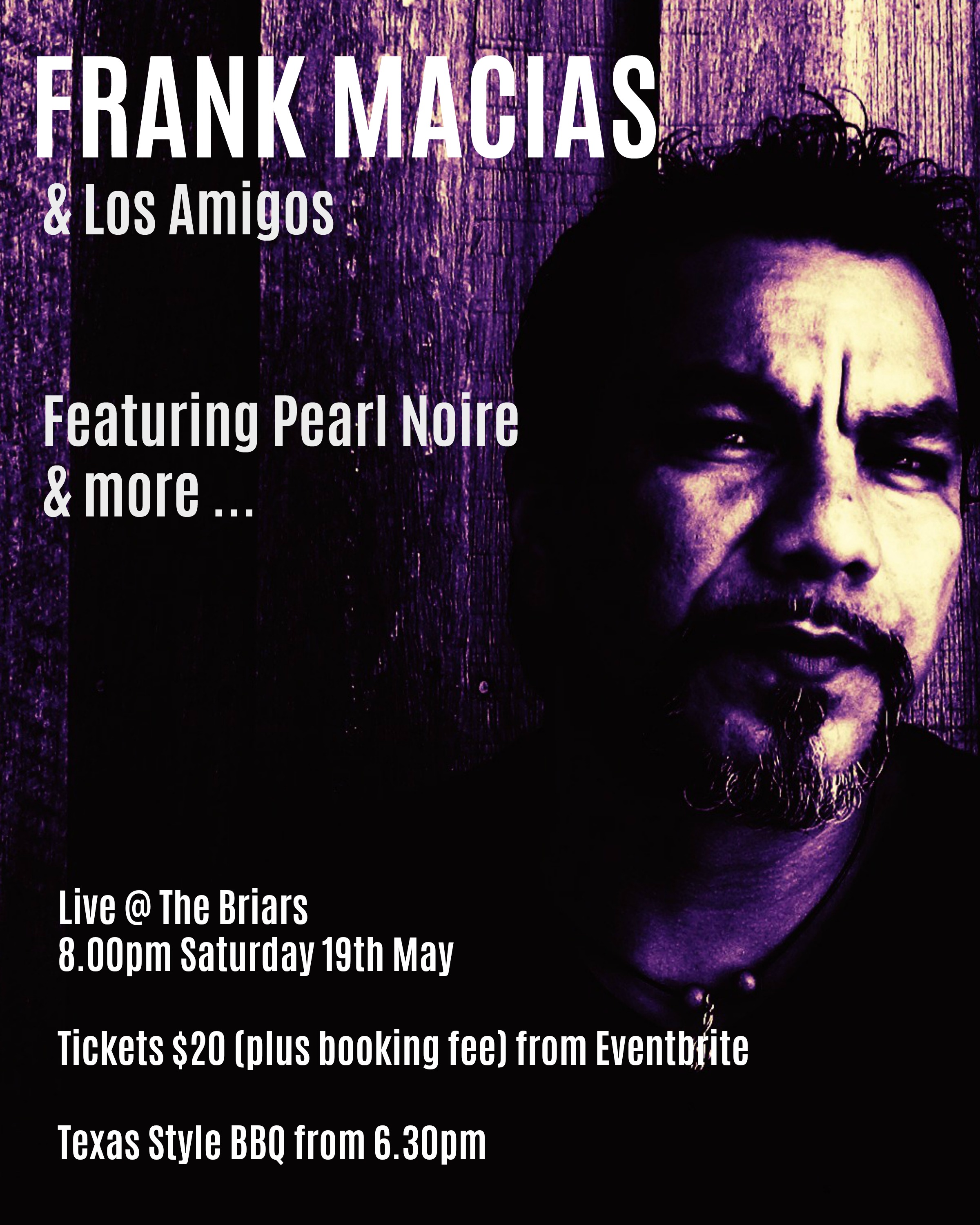 Other guest artists will be confirmed shortly.