A National Art School Arts and Mental Health Program
About this event
Due to the current NSW Covid cases and unfolding circumstances at this time, we regret to advise we will be postponing the Frame of Mind: keynote speech and panel discussion.
We value the health and well-being of our guests and participants and will work towards rescheduling these events at the National Art School in the near future.
The National Art School (NAS) and Edith Cowan University (ECU) have joined forces to create Frame of Mind: Mental health and the arts, generously supported by the Minderoo Foundation.
Hiromi Tango: Keynote
Cell Block Theatre
Hear from artist Hiromi Tango as she shares on her practice and experiences as an artist, and the impact it plays on mental health.
Hiromi has been exploring the intersection between art and mental health for over ten years. Drawing on her own experiences of anxiety, her elaborate installations and performances allow audiences to consider the embodied self, the emotional terrain of our relationships with others, and how the art-making process can contribute to positive mental wellbeing. She has collaborated with scientists and mental health researchers to explore topics such as neuroplasticity and the healing power of colour.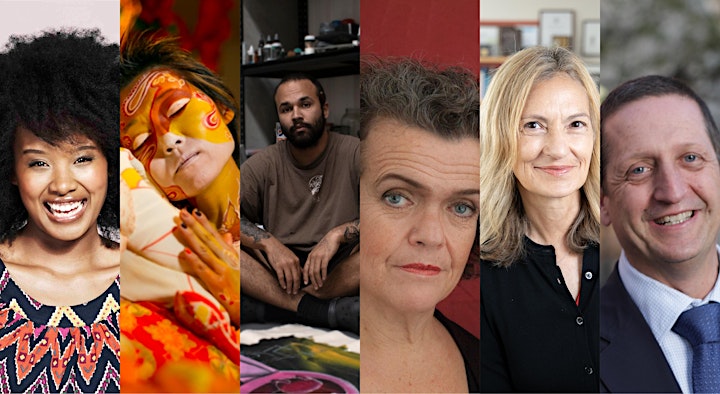 Frame of Mind: Mental health and the arts Panel Discussion
Cell Block Theatre
In the wake of the COVID-19 pandemic more attention than ever has been focussed on issues of mental health. The arts play a vital role in sustaining and supporting the 'mental wealth' of all Australians, yet artists face unique challenges when it comes to sustaining their own mental health and wellbeing.
Hosted by writer, actor and DJ Faustina Agolley, this dynamic panel of artists and experts bring a diverse set of perspectives to this vital issue. Through interdisciplinary conversation that bridges interstate divides they will explore the mental health challenges faced by artists, how artists contribute to our understanding of mental health through their work, and how we can better support the mental wellbeing of the creative industries.
Organiser of Frame of Mind: Mental health and the arts | Keynote and Panel Discussion