Description
The Fox Classic Car Collection includes more than 50 prestige vehicles collected over a 30 year period by Lindsay Fox. The collection includes Bentley, Ferrari, Jaguar, Porsche and Mercedes Benz marques.
It is ideally situated in the historic Queen's Warehouse in Melbourne's new and exciting Docklands precinct. The building itself has an interesting history being a former customs building and tenanted by the government printer in the early 1900's.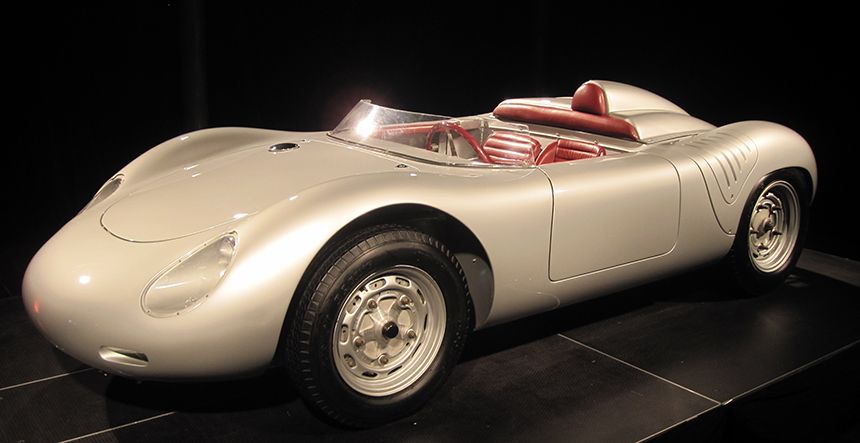 The Fox Classic Car Collection contains over 50 of the world's most rare and prestigious vehicles. Collected over a 30-year period by trucking businessman Lindsay Fox it contains vehicles previously owned by Ringo Starr, Bing Crosby and Bob Jane to name a few.
ADMISSION FEES
Entry Fees:
$12 Adult
$10 Concession
$5 Children - 5 - 12 years (under 5 years FREE)
. Please note cost for children during school visits is $10
$30 Family (2 Adults and 2 Children)
Entry fees support charities
No charge for preschool children (under 5 years)
OPENING TIMES
Tuesday & Wednesday: 10am-2pm
Saturday: 10am-1pm

Closed: Easter Saturday: 31 March 2018, ANZAC Day: Wednesday 25 April 2018 & Melbourne Cup: Tuesday, 6 November 2018. Last Open Day for 2018: Wednesday 28 November.
Tickets bought online will only be valid until 28 november 2018 due to the museum being temporarily closed to the public for renovations. We apologise for any inconvenience.
PARKING
Free parking available on site for duration of visit.
The limited parking on site is first in best parked (appx 30 spaces). Our car park is opened at 10am and will close 15 minutes prior to closure. Vehicles cannot remain in the car park after your visit concludes. Alternative parking can be found at Etihad Stadium.
TOURS
The Fox Classic Car Collection offers group tours for 
groups of 25-45 people.
Tours are available on Tuesdays and Wednesdays only.
Tours will be conducted during our open times.
The last appointment time for a group tour is 1pm.
Appointments required for group tours.
Please allow 1 hour for your visit.
Tours are not available to individuals, for groups less than 20 people or on Saturdays.
For groups larger than 20 people, particularly car clubs planning an outing on Saturdays, please contact us to advise your intended visit. 
It helps ease car park and visit congestion.
Fox Classic Car Collection
749-755 Collins Street DOCKLANDS 3008
TEL: 03 9620 4086