FOUNDING MEMBERS TRIBE: Make an exciting career change or start your own bu...
FOUNDING MEMBERS TRIBE: Make an exciting career change or start your own bu...
Sat, 04/03/2017, 9:00 AM – Sat, 27/05/2017, 3:00 PM AEDT
Description
Want to be a part of something big?
---
We're on the hunt for 30 Founding Members in Melbourne, people who...
Have a track record of being doers
Know what they want to do but need help with the process
Are honest about their excuses and are ready to move past them
Are prepared to step outside their comfort zones to create new opportunities
Feel stuck but are determined to make a change
Want to help build a thriving community in Melbourne
Are prepared to work hard to become excellent at something
Are unsure of their direction but are ready for more fulfilling work
Enrolment closes Tuesday the 24th February!

Our Founding Members Program is an 8-week journey designed to accelerate your escape into fulfilling work and build the foundations of a community in Melbourne. You'll be a part of a pioneering group of people who are doing things differently. You'll set intentions, commit to small actions every week, and hold each other accountable. Imagine the power of a tribe moving into work that matters to them. This is our pioneering workshop and we want you to be a part of it.
Why should I become a Founding Member?

Learning by doing is where we focus. Concepts are important but it's only when we implement them that we truly understand them.

Our Tribe gives confidence, they hold us accountable, teach us about ourselves, and help us implement new ways of doing and seeing things.

It may not be easy to build a career on your own.
Who's the workshop facilitated by?
Luke Campbell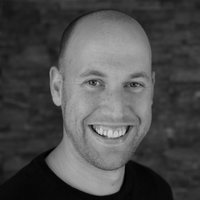 Luke is the Founding Director of The Learning Path. He is also a dedicated entrepreneur, educator and thought leader for a career change.
Luke escaped a job in the corporate space many years ago in Melbourne for a more connected career. He never returned and is now building The Learning Path in Melbourne and throughout Australia.
His core belief? "We all deserve to do work that we love".
Who makes us the facilitation team?
We believe that our educational excellence is a community effort. When you learn with The Learning Path, you can always rely on experts and industry guest speakers/entrepreneurs for guidance and support, whenever you need it.
Leaders:
You will have a leader with incredible career change experience to guide and facilitate you through every step of the journey.
Qualified Experts:
Periodically throughout your program, you will hear from a variety of experts, educators, entrepreneurs and guest presenters with useful advice and deep experiences.

Escape Artists:
You will hear from Escape Artists that have made the brave career change journey and learn from their experiences.
The Tribe Objectives
A Tribe is an 8-week career change event that will help you overcome your fears, find direction, and create exciting new career opportunities for yourself.
We will demystify the career change process for you together with your Tribe community. You will progress through a combination of learning and doing together.
We will help you move from thinking to doing. If you know what you want to do the Tribe will help you take those critical steps. If you don't know,  you will be encouraged to conduct a series of experiment to uncover new paths.
We will empower you to take control of your career. 8-weeks is sometimes not enough to make a big career change, the Tribe will massively accelerate you in the process, equipping you with the tools & community to take forwards.
Dates & Tuition
8-week program

South Melbourne VIC Australia

The tribe is designed to fit around full-time employment

You will be required for 

three Saturdays 9am-5pm - 4th March, 1st April, 6th May

You will be required every Monday evening from the 

start of the program to the end 6pm-8pm (excluding Monday 13th March being Labour Day)

Founding Members - 

$600 (Incl. GST)