Spend the day working from River City Labs, and grab a ticket to the Group Mentoring session on How to Build Your First MVP!
About this event
Want to work from Brisbane's Tech Startup Innovation Hub, collide with the Startup and Scaleup Founders, Entrepreneur-In-Residence, Investors and Mentors?
River City Labs is opening our doors, so if you are a future Founder or want to check out RCL, come down to our Open House and immerse yourself in the ecosystem.
Come along for coffee at 9:30AM and meet the RCL Community! Proudly sponsored by AWS.
-------
From 11AM to 12:30PM, join us for a Group Mentoring session on How to Build Your First MVP, with Daniel Johnsen! Make sure to register for a ticket at the checkout, as seating is limited. Please note, tickets to the group mentoring session are $10 each.
Find details for the Group Mentoring below!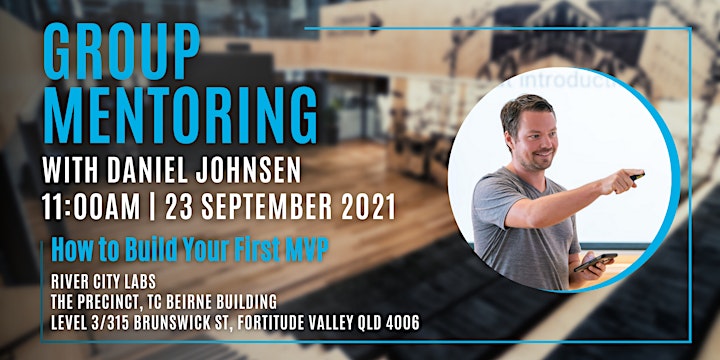 Group Mentoring with Daniel Johnsen: Have an idea – need to get to prototype or MVP?!
Are you a business early stage founder who has an idea that requires you to build Tech?
This group mentoring session takes you through the things to consider before you embark on Technology!
This session will help you explore ways to get to prototype/proof of concept quickly to validate the problem and solution.
Including all different pathways to get to an MVP as a business Founder.
Daniel has worked with over 4,000 entrepreneurs in 20 countries to identify, validate, launch startups and grow existing businesses. He has been helping Australian entrepreneurs since 2016 and has helped over 600 people explore business ideas, get their first customers and earn investment. Daniel currently resides in Australia and is a member angel investment groups while building his next venture.
Organiser of Founders Fusion