Join us at River City Labs for a Founders Fundraising Fireside Chat powered by AWS.
About this event
This session will provide you with tips and tricks to get your startup fundraising ready. During this session we will hear insights from Matt Fairurst, CEO at Skedulo; Leanne Kemp, Founder & CEO at Everledger; and Chris Butler, CEO at One Model. The panel will be moderated by Pauline Fetaui, General Manager at River City Labs.
MEET OUR PANEL
Matt Fairhurst, CEO of Skedulo
Matt Fairhurst is the co-founder and CEO of Skedulo, and is driven by the possibilities technology creates for the ever-growing mobile workforce. He has a background in user experience, user interface design, and a passion for building great product. He spends his time working between the global headquarters in San Francisco and the engineering/product development headquarters in Brisbane, Australia.
Leanne Kemp, Founder & CEO of Everledger and recent Queensland Chief Entrepreneur.
In her role as CEO, she inspires and steers the team of Everlegends to increase transparency and trust with technology, in close collaboration with our industry partners. She is a prominent figure in the technology sector. Leanne co-chairs the World Economic Forum's Global Future Council on the Future of Manufacturing and takes part in the Global Future Council on Blockchain. She also leads work streams at the Global Blockchain Business Council, co-chairs the World Trade Board's Sustainable Trade Action Group, and is on the IBM Blockchain Platform Board of Advisors.
Chris Butler, CEO at One Model
Chris Butler is one of the founders and the CEO at One Model which delivers its customers a people analytics data platform for measuring, analysing, and predicting workforce behaviours. Chris and his team were previously senior leaders at Infohrm, the Brisbane based workforce analytics SaaS vendor acquired by SuccessFactors in 2010 and shortly after by SAP in 2012. The team left SAP to start One Model in 2015 and have since grown the company to 40 employees with an ARR of $7M and a healthy customer base including Deloitte, Colgate Palmolive, NetApp, Tabcorp and The Australian Department of Health.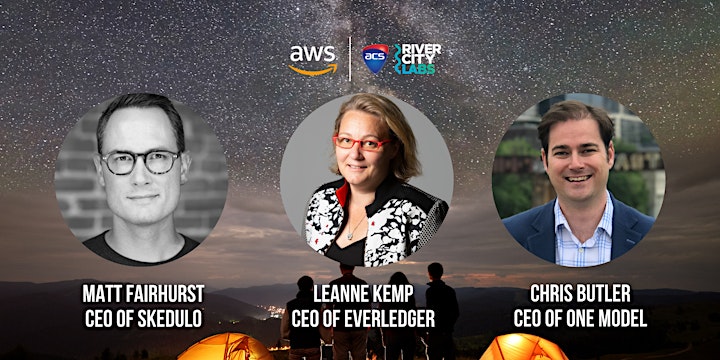 Organiser of Founders Fundraising Fireside Chat