Description
Foundational Plus is an extension of our Foundational Leadership training program for advocates, changemakers and emerging leaders in the LGBTIQ+ community. This is an advanced 2-day training program that builds on the core skills and techniques of today's activist to effect positive social and cultural change.

Who should attend?
This program is designed for LGBTIQ+ advocates and emerging community leaders as well as professionals from any sector or industry. You should attend if:
You want to hone your skills as a spokesperson and find out how to engage with the media effectively and tell powerful stories that move the hearts and minds of the people and communities that matter.

You want to explore how to redefine problems and challenge assumptions in an attempt to find alternative solutions.

You are interested in finding practical and actionable methods to inspire people to action.

You want to expand your network and collaborate with other passionate advocates in a meaningful way.
Topics include:
Advanced Media Engagement by Ross Murray (GLAAD)

Design Thinking by Lara Husselbee

A Writing Workshop with Benjamin Law

Courageous Leadership by Brandon Srot
Foundational Plus is part of The Equality Project's Better Together Training Academy (BTTA) initiative.
Find out more by visiting: https://www.theequalityproject.org.au/foundational-leadership
Do you need a scholarship? Apply here: http://lgbtiq.training/scholarship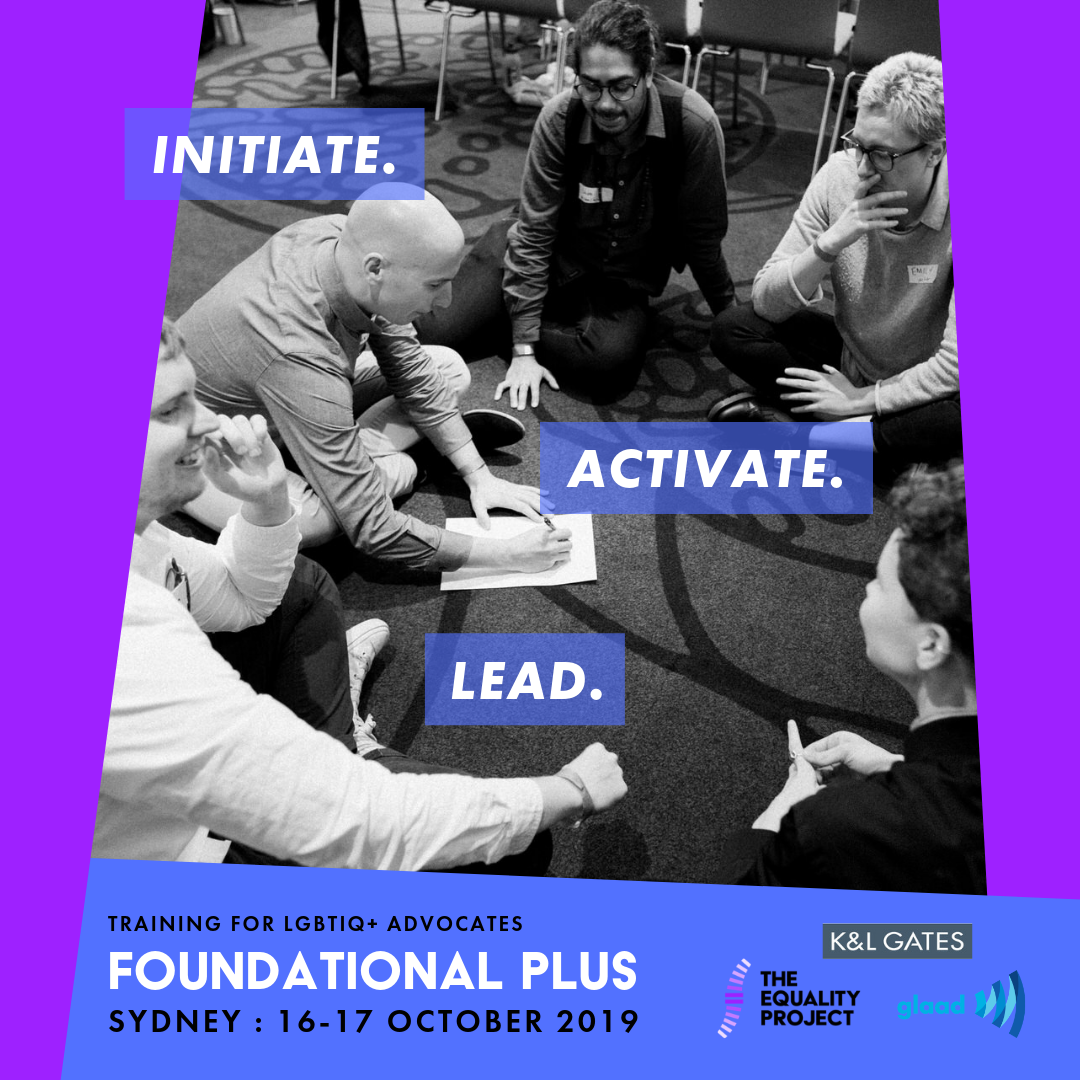 ---
Our training partners include GLAAD and K&L Gates. Our scholarship sponsor is The Channel - Giving Circle.