Discovery Workshop - Found Object Sculpture with Jess Donovan
About this event
Jess Donovan is an independent coastal artist who is endlessly inspired by the natural world. Her passion to reuse, recycle and conserve always results in thought-provoking pieces that never fail to spark a conversation.
Highlighting the impact of plastic waste on coastal life is a common theme that runs through her work, winning her 1st place and high commendations in the annual Solar Art Prize.
During this full day 'found object sculpture' workshop, participants will tap into their creative side and engage in construction of their sculpture using different tools and methods, all while uncovering what personally inspires them.
Jess will highlight the importance and beauty of communicating though art and sculpture, and touch on how it can benefit the planet.
All tools provided. Please feel free to bring along your own beach treasure such as fishing ropes, feathers, plastics, etc.
https://www.instagram.com/storm_surge_art/
........
This event is subsidised with grant funding under the Discovery for Recovery program, funded by Country Arts SA through the Regional Arts Fund.
You are saving $75!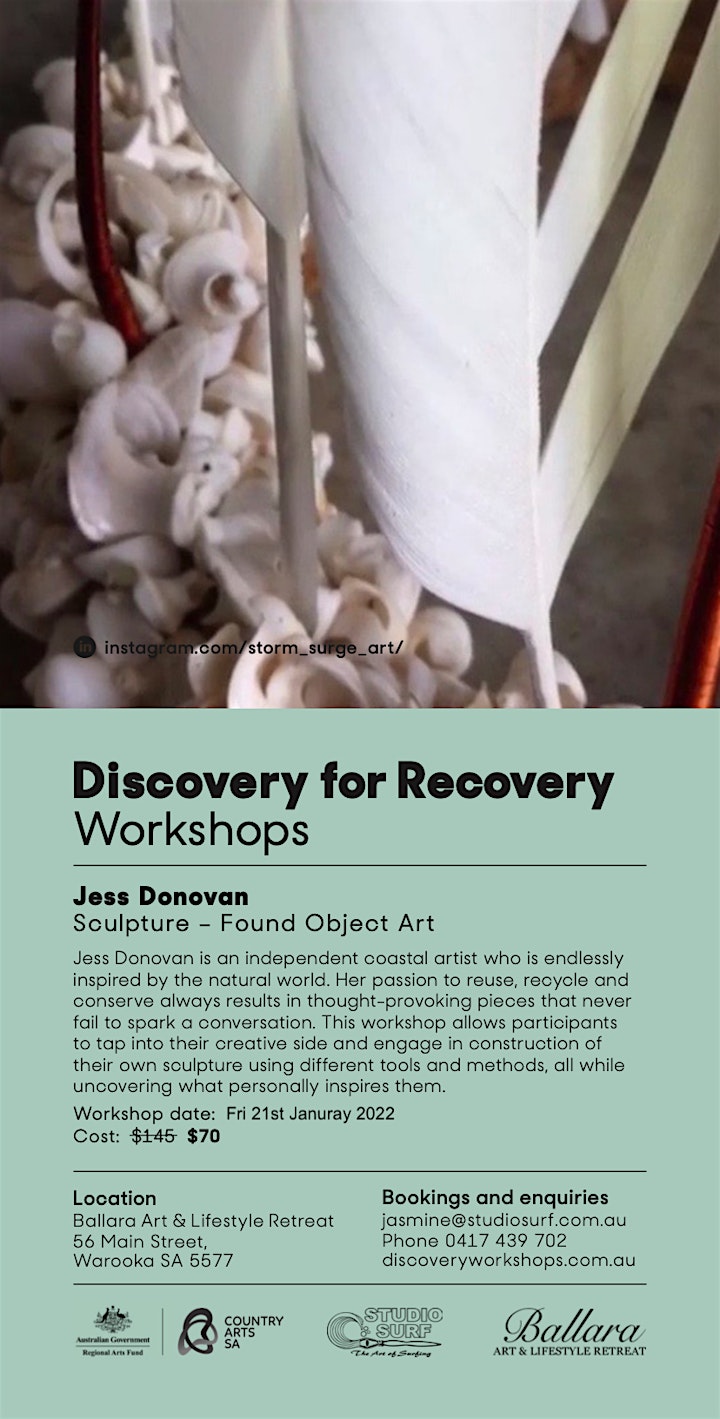 Organizer of Found Object Sculpture - Discovery Workshop with Jess Donovan