Description
This event aims to assist architects, specifiers, design professionals and builders with much needed clarity on what products are, and are not, compliant within various types of construction. With tighter regulations coming into place regarding the use of Aluminium Composite Panels, including the recently announced Amendment One, our speaker Dr Jonathan Barnett, will discuss what the changes mean and how to make your buildings compliant. The evening will address fire safety in high rise buildings and include fire safety related to the combustibility of external walls.
Please note: all attendess will receive 2 Formal CPD points and proceeds from this event will be given to our chosen charity: The Smith Family of Australia. Drinks and canapes will be served on arrival.
In addition to the presentation, there will be a panel discussion with leading industry experts such as Ari Akritidis (Building Surveyor and Member of the BAB) to answer your queries on current, future and also past building projects and any issues or concerns that you have with regards to your cladding requirements. If you have a question that you would like to submit in advance for the panel discussion, this can be done as part of your registration. Simply, add the details to the box provided.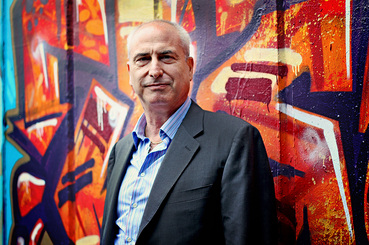 Dr Jonathan Barnett
Our internationally renowned speaker Jonathan Barnett from Red Fire Engineers is a technical expert in fire engineering with over 38 years' experience. As a former Professor in fire safety engineering and mechanical engineering, and currently as a chartered professional engineer, he has conducted fire safety research and designed numerous commercial, residential and special purpose buildings.