Sales Have Ended
Registrations are closed
Ticket sales have now ended. Please add your name to our waiting list.
Sales Have Ended
Registrations are closed
Ticket sales have now ended. Please add your name to our waiting list.
Monthly, fresh, slow, restoring, sensory walks along Melbourne's lush green waterways. Find your flow with Guided Forest Therapy. WC CC
About this event
Connect, Rest & Create natural wellness & wellbeing with Guided Forest Therapy.
Flow foREST Therapy invites you to:
Connect with yourself, others & the wild world,
Experience simple practices for restful recovery,
Create ease & wellness, and
Find your slow with nature's flow.
Date: Last Saturday or Sunday of the month.
Time: 2.45pm for 3:00 pm start
Please arrive 15 minutes early to chat before we begin our quiet immersion.
Duration: 2 hours
Cost: $30.00 - $45.00 *
*Donation - Limited pay what you can tickets available
Companion Card accepted
Wheelchair Accessible: the path is flat with approx. 50 metres of short grass
Address: Coburg Basketball Stadium Car Park, 25 Outlook Road, Coburg North, VIC 3058
Meet: at the pedestrian bridge over the creek
Toilets not available on site, due to Covid closures.
Shinrin Yoku is a like a bridge, by opening your senses, it bridges the gap between us and the natural world - Ancient Zen Meditation.
What is Forest Therapy?
Forest Therapy (also known as Shinrin Yoku and Forest Bathing) is a guided invitation to slow down and awaken your senses to create a deeper connection with yourself, others and the wild world.
With a Certified Forest Therapy Guide FTG, it has an intentional flow & sequence of complimentary activities, which can be customised for each walk. The guide works in partnership with nature, sharing gentle physical, sensory and creative activities, with the group having the opportunity to share their experience with each other. The experience invites space for quiet listening, reflection and inquiry through all the senses. With Shinrin Yoku, the forest is the therapist, and the guide opens the door.
With a focus on slowing down, the session involves a series of guided place-based activities on easy trails, to support relaxation and connection with nature through the senses. During the walk, you will spend some time walking slowly, stopping and sitting. There is no right or wrong way to participate in the activities, simply follow your intuition and curiosity to explore the natural environment.
The activities follow the standard set by the International Core Curriculum for Forest Therapy, as specified by the International Nature & Forest Therapy
When one tugs at a single thing in nature, he finds it attached to the rest of the world. John Muir - naturalist, writer & advocate
A few benefits at a glance:
Lowered blood pressure
Improved sleep, mood and energy boost
Deep relaxation, lowering stress hormone levels (cortisol)
Improved focus, mental clarity and alertness
More creativity and problem-solving capacity
Physical and mental relaxation (activation of parasympathetic nervous system)
Strengthened immune system (increase in the number of the body's own Natural Killer cells)
Inclusions:
Certified Forest Therapy Guide FTG & Creative Arts Therapist.
Full public liability & indemnity insurance.
Current First Aid Certificate
Nature connection handouts
Refreshments - tea & light snack
Things to know/ bring:
The event will go ahead even in rainy weather. However, if we need to cancel due to inclement weather, bush fires or notifications from council or parks authorities, participants will be notified on the morning by 8:00 am.
Participants should be able to walk or move at a slow pace, over gentle terrain. We recommend wearing closed, sturdy shoes.
A typical forest therapy walk could cover approximately 2 km in 2 hours. This one covers less.
Bring a hat and or sunblock. We will be moving through one area where there isn't shade.
Carry a day pack and bring water, snacks, a mask, sanitiser and personal medications with you for the trail.
Bring something to sit upon while on the trail if you do not want to sit on the ground. (a stool, chair, waterproof barrier, or blanket).
Dress appropriately for the weather. Comfortable pants, layers work best, and a rainproof outer layer. We recommend that you wear a hat.
Phones and cameras must be turned off during the walk.
There are no bins, so take your rubbish when you leave.
It is not confirmed yet whether the toilets at the Coburg Basketball Stadium will be open or not. We recommend that you use a toilet before you arrive.
Also note the following:
COVID guidelines apply.
All rules and regulations currently in existence at the location apply to this Forest Therapy walk.
You should sit in nature for 20 minutes a day… unless you're too busy, then you should sit for an hour - Ancient Zen Meditation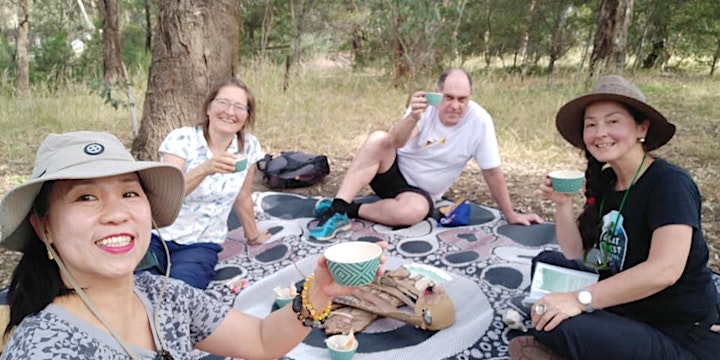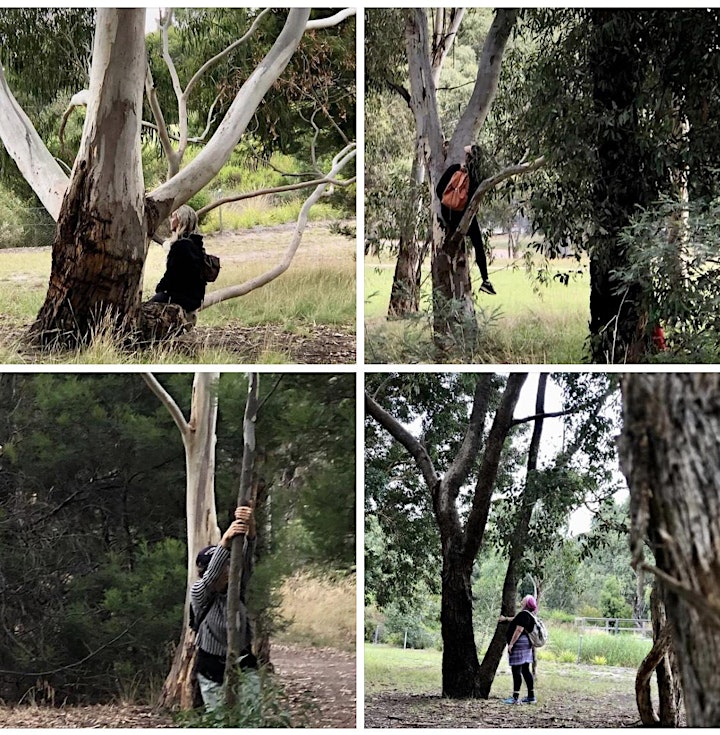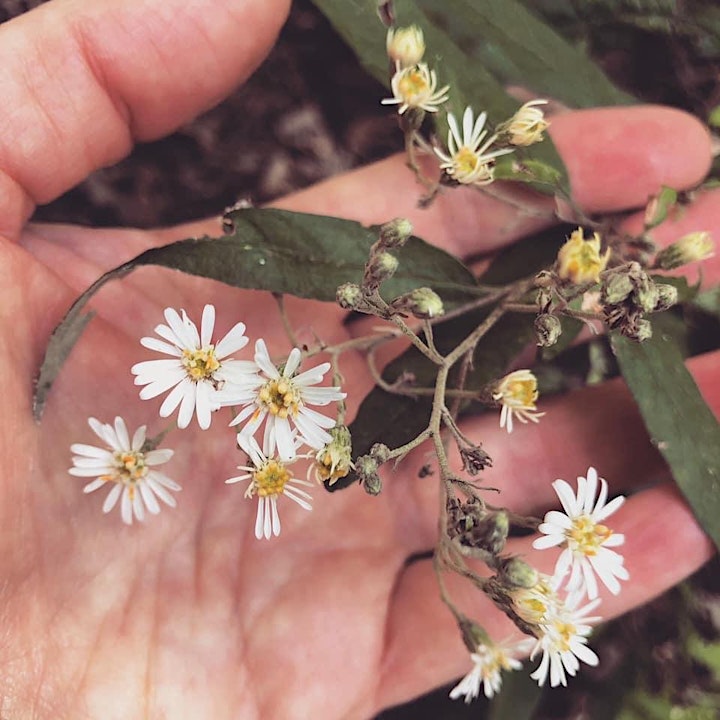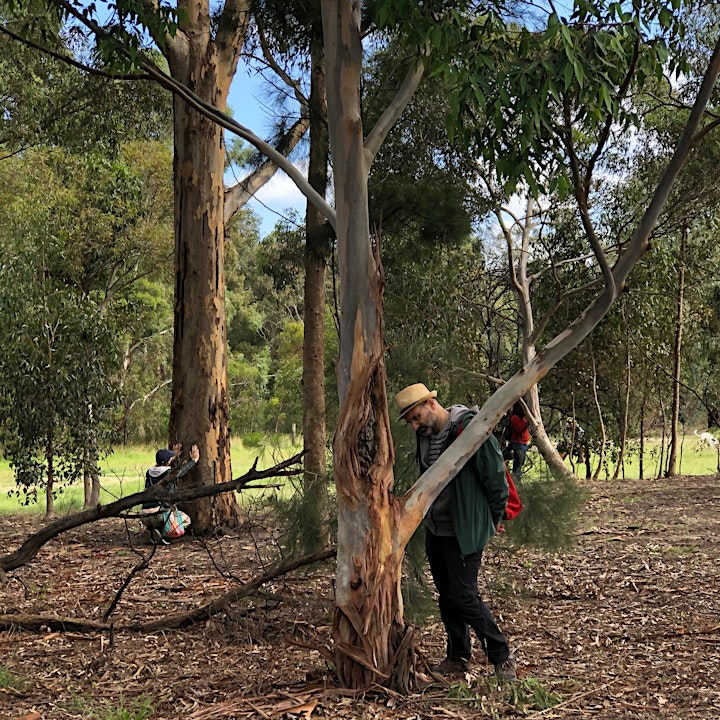 Organiser of Forest Therapy Melbourne-restoring sensory walk-Merri & Edgars Creeks CC WC