Forest Lake: Business Booster Breakfast - Increase Sales, Revenue and Profi...
Description
FANTASTIC BUSINESS BREAKFAST IN FOREST LAKE!
Are you looking for a boost for yourself, your business or your organisation? Would you like to connect with other movers and shakers? This event is perfect for anyone who is looking to expand their business and themselves.
Come and join other business owners looking to connect and take their business to the next level of success. Enjoy a wonderful breakfast followed by a presentation which will help you get the most from your business tax return this financial year.
WHAT YOU WILL TAKE AWAY:
- How to maximise your business tax return this financial year
- Insight into what the Small Business Engagement and Support Team can do for your Business
- Connect and network with local business leaders, advisors and fellow business owners who are happy to share what they have learned, so that you can do well.
What our attendees are saying...
"I've been to many networking events that say they focus on small business but don't really get where I'm at. So many are all about formality and how many business cards you can hand out but not this group. The people who come are just like me – looking for local area connections and who get what it is like to be in business for yourself and by yourself. It is not about self-promotion; it is about growing together. I love that."
-Annette Densham, Publicity Genie
GUEST SPEAKER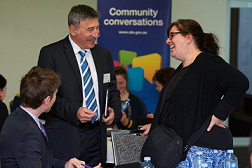 The Small Business Engagement and Support Team will discuss the current issues that surround small business at tax time. This includes the importance of record keeping, deductions you can claim, hiring workers, where to get help and more information. There is a question and answer session at the end to ensure you leave with the knowledge you want.
FACILITATOR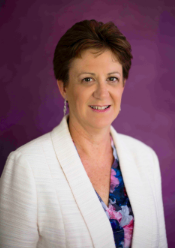 "I started this breakfast because I want to help local businesses connect, grow and work together. Sometimes it does not have to be about competition but how we can work together in our community to lift each other up. Standing in front of crowd was not easy for me but I knew I wanted to make a difference." - Lynne Spalding, founder of Forest Lake Business Growth Club.
Lynne Spalding, founder of RICE Business Coaching and Financial Controlling Services, is a calm, organised presence in your office, on the phone or by email. A MYOB/Xero specialist and small business consultant, Lynne brings more than 30 years of experience in accounting to each client project. Her passion is small business and her goal is to help take the stress out of being a small business owner and help you achieve your goals.
PROUDLY SUPPORTED BY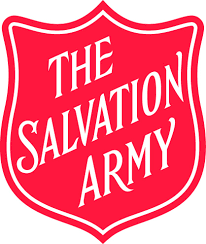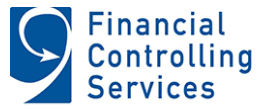 Date and Time
Location
Refund Policy