Description
Forest : Form : Found: is an opportunity to learn about the forest, to find a form to be with forest and to experience moments of deep interconnection. This event is both educational and ceremonious.
Forest: provides a guided ecological experience through the rainforest ecosystem, exploring the evolution of rainforest systems and connections under ground between fungi, trees and soil as well as reflecting on the threats in a warming climate.
Form: is an opportunity to be with the forest, through sitting within a contemporary tea rite. A tea rite with ancient roots in the Dao. Sitting within Form cultivates stillness enabling awareness to land and to expand.
Found: speaks to our sensory perception of both ourselves, the environment and the ceremony we are sitting in, providing an experience of being simultaneously separate from, and yet always connected to the external world. Utilising tea and ecological thought as an avatar for insight, so that we may see a glimpse of the forests, our own bare hearts and their entwined destiny.
This event is part of the National Sustainable Living Festival, 2018.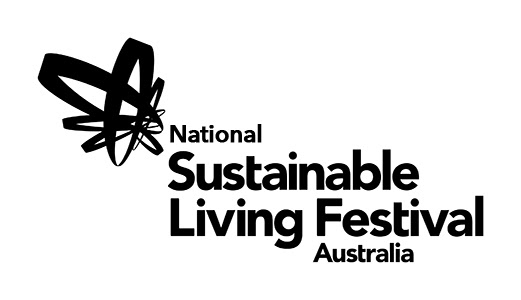 About the guiders:
Rebecca Andrews (BHSc, Acupuncture)
Teaist
Rebecca facilitates warrior tea ceremonies within ephermal structures in ancient forests. This is to create an opportunity for people to remember themselves as being interdependent beings. She has been practicing Chinese Medicine for over 10 years and more recently has become a student of Japanese tea ceremony in the Ueda Soko tradition. Both Chinese Medicine and tea ceremony have it's roots in Daoist cosmology and philosophy. She has gotten very curious about exploring Tea ,Wabi, Zen and The Dao within contemplative contemporary ceremony. Utilising tea as an avatar to lead human awareness to remember and experience our place within the eco-system that we inhabit. The simultaneous experience of our interdependent, interconnected yet uniquely individual Nature, opens the human heart. This can lead to behavioural changes that can not only heal the individual but our fractured relationship to Nature. She is also super curious about the role of reverence as a gateway to ecological ontology, deep peace and liberation.
Aviva Reed (BSc, Master of Environment)
Creative Director of Biotic Potential
Aviva Reed has a passion for inspiring people and audiences, through knowledge, ideas and reflection. She uses diverse techniques to encourage clarity, provocation and embodied experiences. She has worked within the arts, business, academia, education, the hard sciences and social sciences. She has taught within numerous universities, organisations and schools for the past decade. She refers to herself as a visual ecologist, someone who makes visible the invisible, within oneself, within groups and within the world.