Description
Craft a shared future at Foresight 2050.
Foresight 2050 is an opportunity to investigate scenarios that will likely challenge Australians in the future. Over three half-day workshops, you have a chance to deepen the conversation about Australia's future. You will identify personal and organisational actions that enable economically prosperous, environmentally sustainable and socially equitable futures. And you will do this with a diverse group of experts and non-experts, exploring scenarios of growth, restraint, catastrophe and transformation.

Expert facilitators for the event include José Ramos, Action Foresight and Victoria University (VIC), designer Bridgette Engeler of Swinburne University (VIC), social-ecological systems researcher Dr Nicky Grigg from CSIRO (ACT), Dr Steve Cork from the Crawford School of Public Policy, ANU (ACT) and Dr Kristin Alford, futurist and director of SciCEd, UniSA.
The foresight conversations during the event will be recored and interpreted by visual artists Thom Buchanan, Christian Lock and Greg Donovan, working with a small team of UniSA students to create a street mural that will be installed on the CityWest campus after the event. Registered participants will have first option at purchasing one of the 16 panels that will comprise this work. Pictured is Thom producing work for the Centenary of Canberra (Photo source: Thom Buchanan Art, Facebook).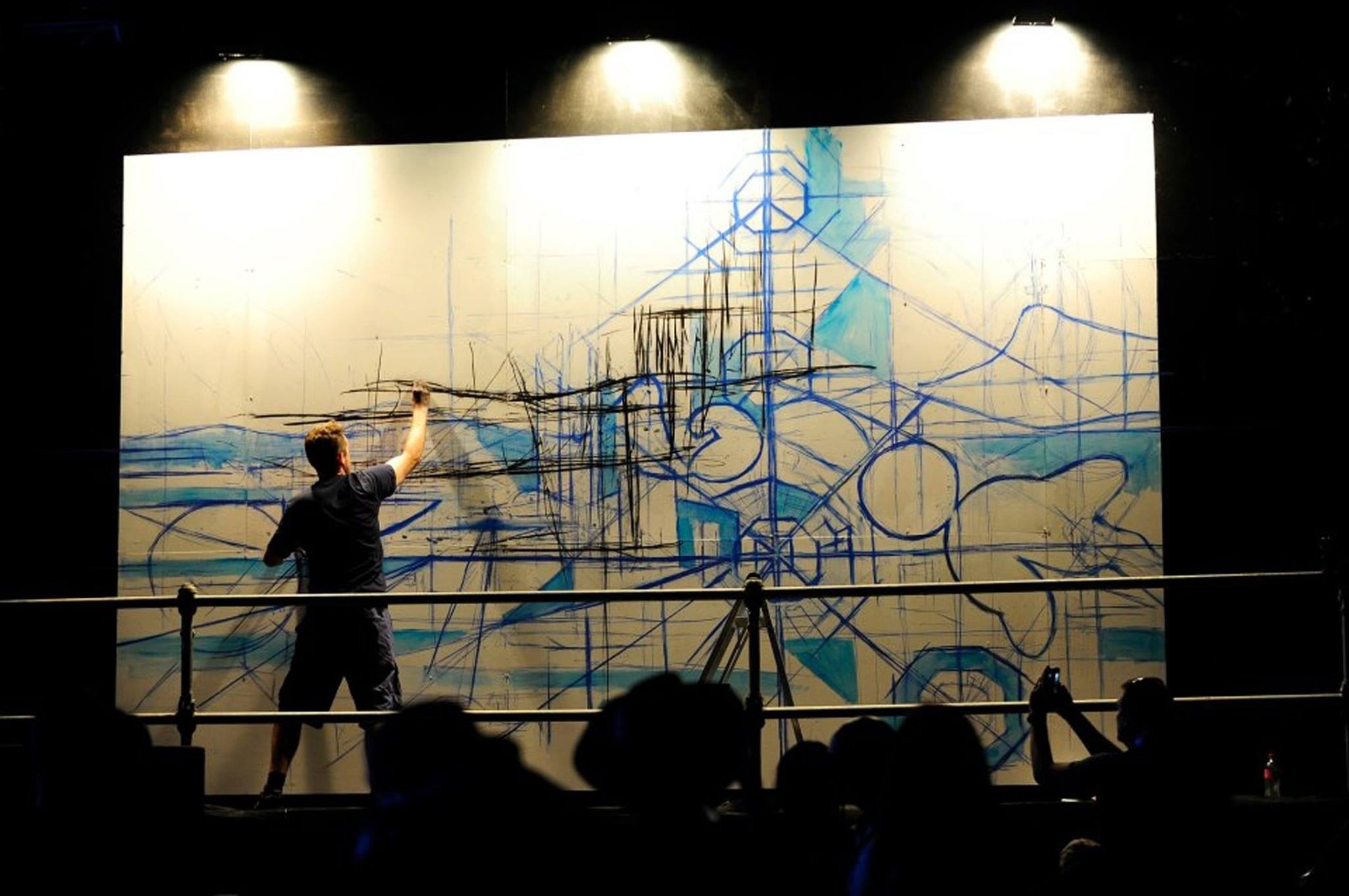 Foresight 2050 is part of Open State: ten days of collaboration, innovation, ideas and enterprise.

Attending all three workshops will bring the most benefit for yourself and optimise the experience for your fellow participants. The workshops times are:
Monday 24 October 1:00pm – 5:30pm followed by drinks & nibbles until 7pm

Tuesday 25 October 8:30am – 12:30pm

Wednesday 26 October 3:00pm – 5:00pm
By participating in these 3 half-day workshops, you will:
Build cross-sectorial insights and relationships

Inspire yourself and others to create a prosperous future

Learn how scenarios can be used for generating innovation
Foresight 2050 is presented by SciCEd and is an extension of the future conversations project - Australia 2050 developed by the Australian Academy of Science, exploring how science informs the future. Foresight 2050 is supported by YouLegal and KPMG.