For World Chocolate Day: tasting session of Meltdown Artisan Bon Bons
Pop in anytime to meet Kylie from The Dessert Plate. A Chocoholic that loves to introduce you to Australian Chocolatiers - by taste!
About this event
Kylie is back in the Melbourne Artisan Collective studio space, to celebrate World Chocolate Day - 7th July just that little bit early.
The feature chocolates on taste are the Asian Fusion bon bons made by Jen Lo, the clever chocolatier of Meltdown Artisan just for The Dessert Plate (top pic below). Inspired by her Sushi Set Chocolate range they celebrate Asian Spices and Fruits, they are a Wasabi Dark Chocolate with an Apple Jelly filling, a Pickled Ginger White Chocolate with a Cherry Jelly and a Sencha Milk Chocolate with a Sudaci Jelly filling.
Kylie will have other chocolates on taste from the Meltdown Artisan and also new Limited Edition Flavours from Monsieur Truffe, including Brunswick Bitter and Outback Chai.
As always lots of white, milk, dark, ruby and vegan chocolate on taste - with plenty of gluten free options as well.
To assist Kylie with catering, please RSVP by getting a free tix.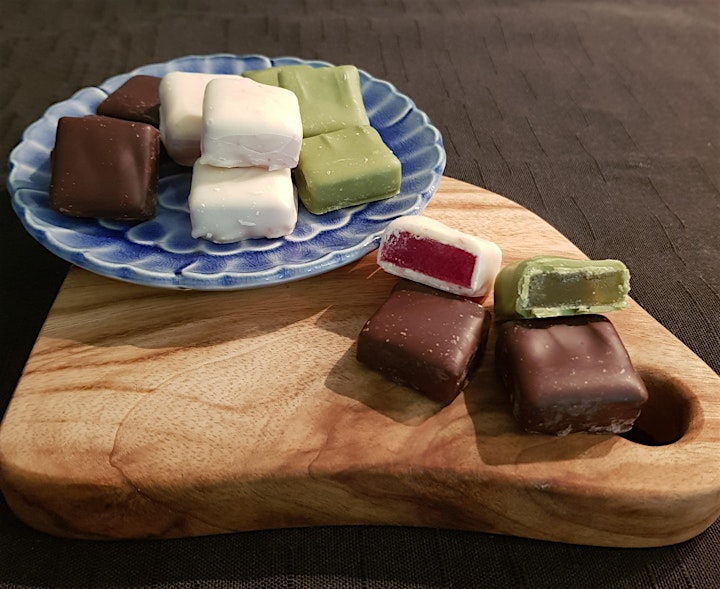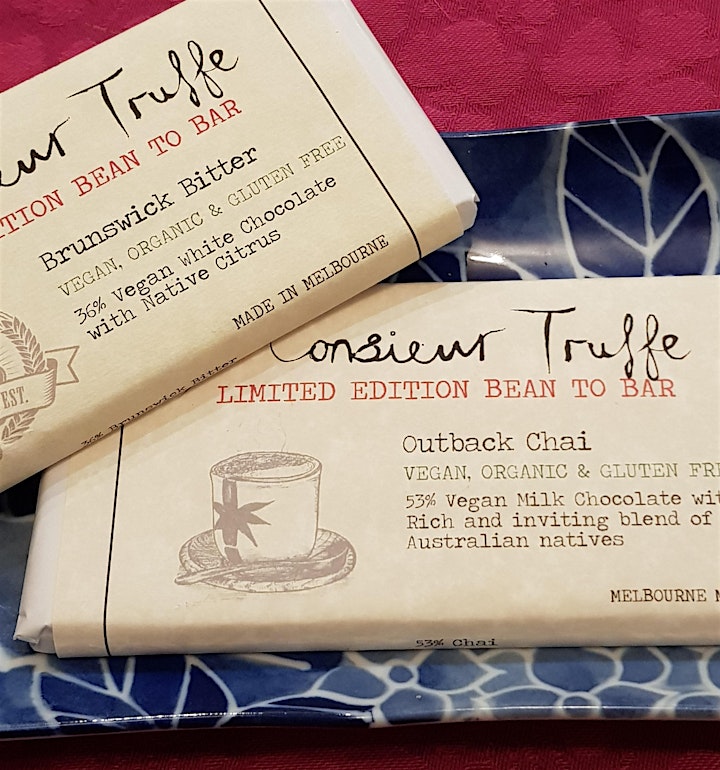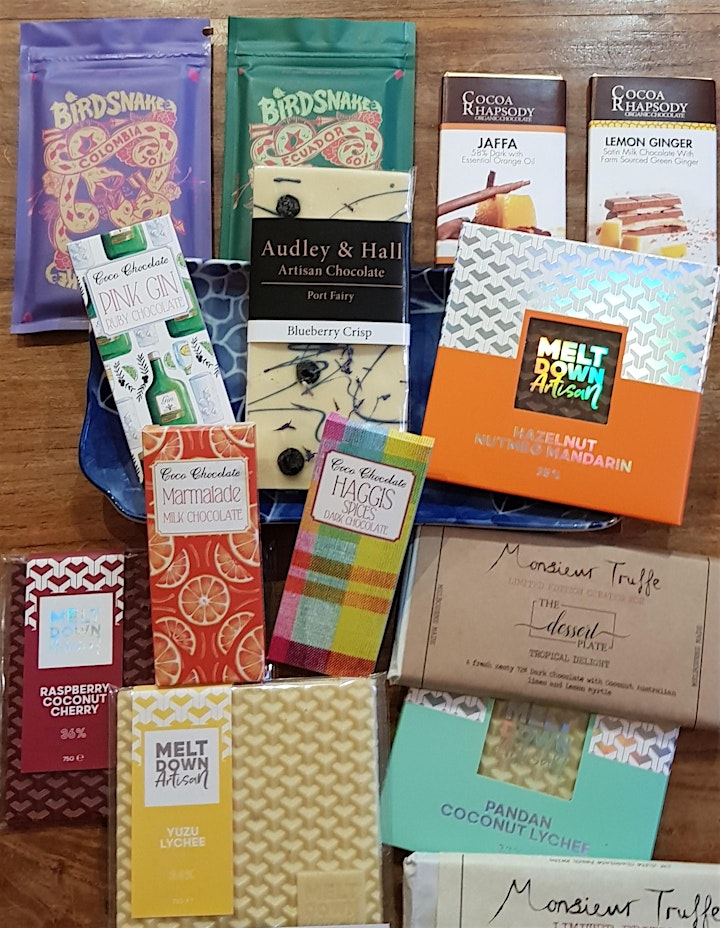 Organiser of For World Chocolate Day: tasting session of Meltdown Artisan Bon Bons