Description
Experience first-hand Glenn and Rhonda Flune's explosive love affair on a rambling, music-filled jaunt down Chippendale's winding laneways. On Saturday, 26 August, Nicky Ginsberg, President of the Chippendale Creative Precinct and Shaun Parker & Company present the rare opportunity to experience riveting scenes from critically acclaimed dance, multimedia and musical theatre extravaganza
Blue Love starring Shaun Parker and Lucia Mastrantone. For the Love of Art! Blue Love Walking Tour, grants audiences an intimate glimpse into Blue Love's most poignant scenes against a backdrop of Chippendale's best art spaces one special afternoon during the company's highly anticipated tour of Australia's East Coast. Debuting at the Opera House in 2005, Blue Love returns to delight audiences in 2017 as a hilarious, poetic and satirical exploration of pop culture, romance, coupledom and suburbia.
Join us as we journey through the love story of Glenn and Rhonda Flune, following the lovers to pop-up stages at carefully chosen art spaces dotted around Chippendale. Infused with intense physical theatre, film and dance, Glenn and Rhonda take their audience on a heart-wrenching expedition in search of the perfect relationship, chronicling their joy, sorrow, love and heartbreak along the way.
Created by award-winning artistic director and choreographer Shaun Parker, Blue Love is a quirky, character-based work that deals with the complexities of love.
Watch a snippet of the widely acclaimed stage performance here.
Date: Saturday, 26th August
Time: 2:00 - 4:00pm
Meeting Point: Kensington Contemporary, 32 Kensington Street, Chippendale
Join us in August as we visit:
Kensington Contemporary: Devoted to the local arts scene and continuing to cultivate a creative network of talent, Kensington Contemporary actively promotes a diverse range of traditional and contemporary mediums.

The Warehouse: Shhhhh… Secret Location

Upstairs at Sneaky Possum: Cooler than cool Sneaky Possum is a bar/restaurant covered in spray paint by Sydney's leading street artists and is dedicated to engaging the budding art scene in Chippendale.

The Dog Cage: Shhhhh… Secret Location

Collab at Pine Street: Launched in 2017, this new gallery is dedicated to promoting emerging, early and mid career artists through their professionally curated exhibition program. Collab aims to create a dynamic platform for artistic work and is excited to provide a pop-up stage for this unique walking tour.
Beer Barrel, Chippendale's newest fresh craft beer station, will be sponsoring this tour and showcasing Chippendale's freshest beer at our first stop Kensington Contemporary. The Beer Barrel serves beer in its signature growlers that retain the original taste of the beer, as if it came straight from the brewery. You can check out their website here!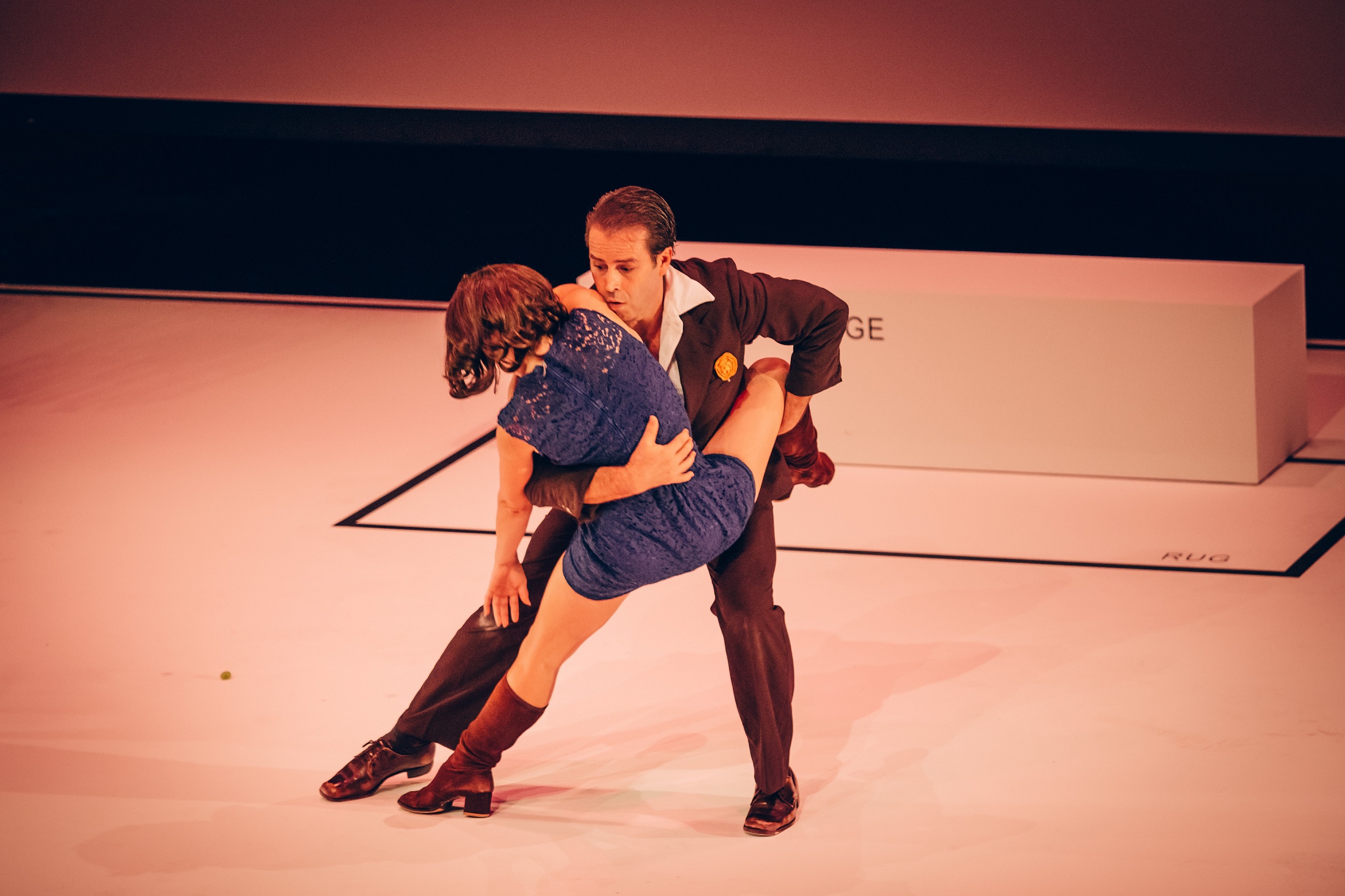 Be a fly on the gallery walls at the one-of-a-kind For the Love of Art! Blue Love Walking Tour. CCP invites you to follow acclaimed actors Shaun Parker and Lucia Mastrantone on their journey through the ups and the downs, the agony and the ecstasy of L-O-V-E, LOVE.
Artistic Team:
Nicky Ginsberg has been avidly collecting and dealing contemporary art since 1991. After founding one of Chippendale's first commercial galleries in 2006, NG ART Gallery, Nicky has nurtured the careers of some of Australia's most influential contemporary artists and numerous initiatives including the NG Art Residency Program est. 2017. The relationships and initiatives created at NG Art built the framework for Nicky's greatest venture, the Chippendale Creative Precinct and her current gallery space Kensington Contemporary, generously sponsored by Greencliff, which continues to exhibit Australia's most exciting talent. Nicky has directed many initiatives as President of the Chippendale Creative Precinct including the BEAMS Arts Festival, the Chippendale New World Art Prize, Historical and Gallery Walking Tours, Food and Wine Safaris and Chinese New Year on Kensington Street.
Shaun Parker is the award winning Artistic Director and Choreographer of Shaun Parker and Company, an exhilarating and groundbreaking Australian dance company which has made its mark on the international dance scene. Parker's performance career has spanned seventeen years and taken him on international tours around Australia, Europe, Asia and America with companies such as Meredith Monk (New York), Sasha Waltz (Berlin), Sydney Theatre Company and Opera Australia. Shaun Parker & Company has won two Australian Dance Awards, a Banksy Award, and the Argus Angel Award in the UK.
Lucia Mastrantone is an actress who has established a varied career in film, TV and theatre. Known for her roles in feature films Bad Boy Bubby (1993), Stealth (2005) and Look Both Ways (2005), Mastrantone was part of the acclaimed Doppio Teatro Company in Adelaide, as well as the acclaimed physical theatre company Legs on the Wall. For the State Theatre Company of South Australia Mastrantone has performed in plays such as The Merchant of Venice and the internationally toured physical theatre piece VERONA. Mastrantone also starred in Popular Mechanics I and II directed by Geoffrey Rush. An avid teacher, Mastrantone teaches movement classes at the Actors College Of Theatre & Television in Sydney.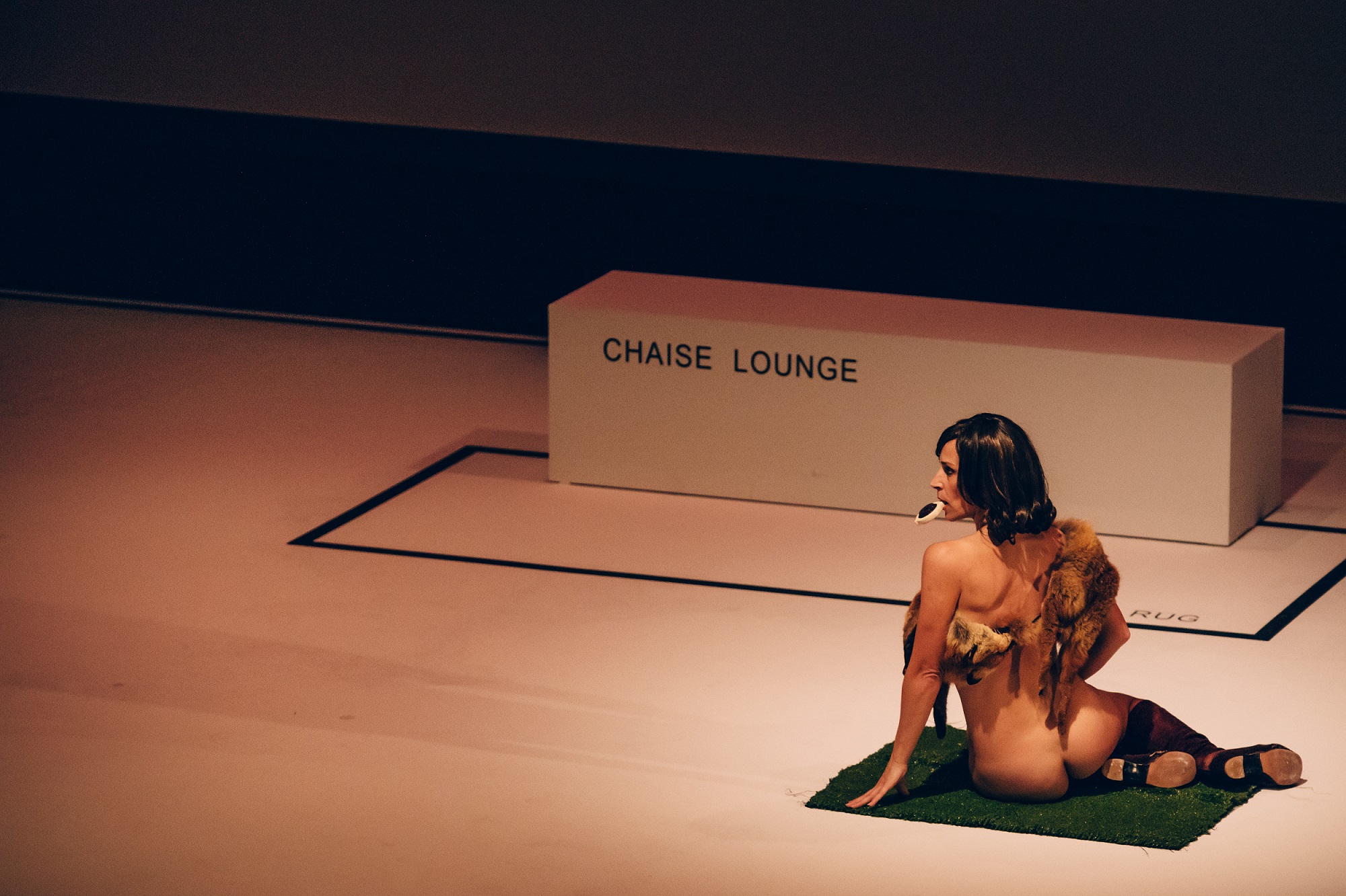 BLUE LOVE CREDITS
Devised and Choreographed by Shaun Parker
Original Direction by Shaun Parker and Jo Stone
Dramaturg: Kate Champion
Cast: Shaun Parker, Lucia Mastrantone and Jo Stone
Associate Artist: Veronica Neave
Original Set Consultant: Genevieve Dugard
Production Manager: Armando Licul
Stage Manager: Casey Norton
Shaun Parker & Company Staff
Artistic Director: Shaun Parker
Executive Producer: Katherine Fyffe
Associate Producer: Jenifer Leys
Finance Officer: Erminia Cotura
Finance Manager: Jocelyn Payne
Date and Time
Location
Kensington Contemporary Gallery
32 Kensington Street
Chippendale, NSW 2008
Australia