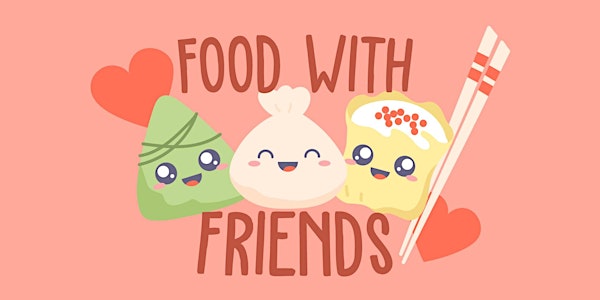 Food with Friends Dinner @Guljak Topokki Chicken (Korean Fried Chicken)
Location
Guljak Topokki Chicken 걸작 떡볶이 치킨
287 Lonsdale Street
Melbourne, VIC 3000
Australia
Dining out around Melbourne with RUSU. Meet new friends and enjoy delicious lunch or dinner!
About this event
The RUSU International Department presents 'Food with Friends'! Join us for lunch or dinner, practice your English conversation skills and get to know other international students studying at RMIT.
This event is part of a twelve-week series. We'll be going to a new restaurant each week, join us for one week or all twelve! Vegan and vegetarian options will be available.
Meals are paid for courtesy of RUSU!
Please let us know if you have any allergies so that we can advise the restaurant.
Bookings are essential and a charge of $5 to reserve your place and for contact tracing purposes.
- - - - - - -
COVID Safe Info:
Mask wearing is encouraged.Contact Tracing - The details that you provide when registering for this event may be provided to the RMIT Public Health Team for the purpose of Covid 19 contact tracing if required.If you are experiencing any of the following symptoms please DO NOT attend the event: Fever, dry cough, sore throat, loss of taste or smell, difficulty breathing or shortness of breath, chest pain or pressure.If you are experiencing symptoms, isolate at your home and arrange to have a COVID Test.
- - - - - - - - - - -
All tickets for RUSU events are sold exclusively through RUSU. If you purchase a ticket through a reseller we cannot guarantee that ticket will be valid for the event.
- - - - - - - - - - -
Refund Policy:
Please be aware of our late policy: If you are more than 30mins late for the event your meal will not be covered by RUSU. If someone else is available to take your ticket, you will be refunded. This is to encourage more participants joining on time and taking part in the program.No refunds available, except where non-attendance is due to isolating due to Covid symptoms/Covid requirements. You must inform us pre-event in order to be eligible for the refund.
Eventbrite fee is non-refundable.