Food Innovation & Entrepreneurship Series: Taking Plant-Based Mainstream

Friday, 9 February 2018 from 2:00 pm to 4:30 pm (AEST)
Event Details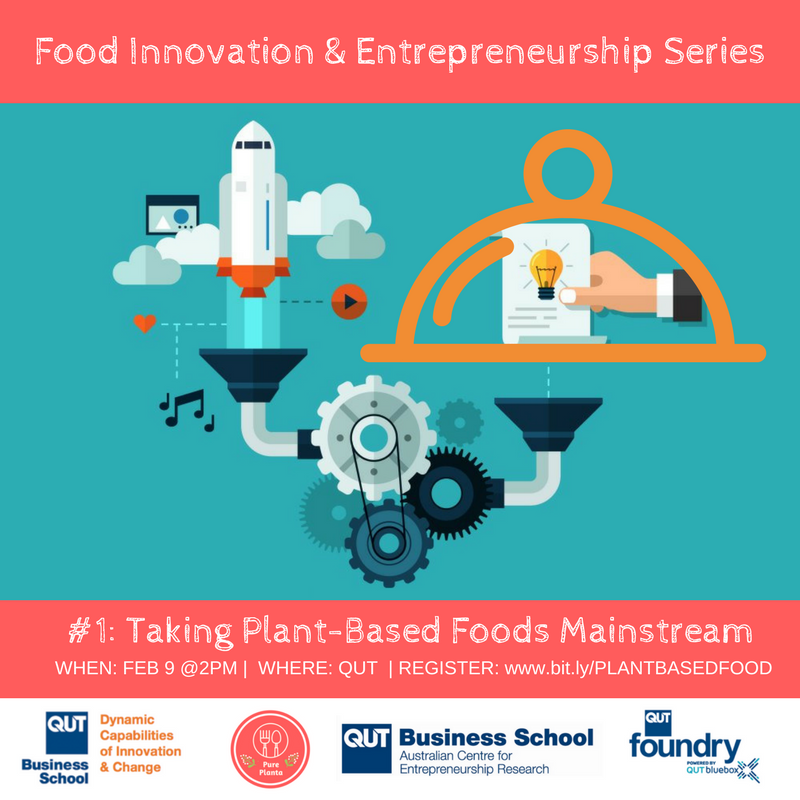 How to Take Plant Based-Foods Beyond Niche to Mainstream Markets
Join us at our first Food Innovation & Entrepreneurship Workshop Series event for 2018, where we'll be sharing useful knowledge for current and future food innovators and entrepreneurs to innovate, start, build and scale businesses and social enterprises, as well as providing a forum to network, connect and enjoy delicious food.
For this first event, we're excited to bring to you a fantastic group of experts who will share their expertise and research-based insights on how food innovators & entrepreneurs may seize opportunities and take plant-based food products beyond vegan consumers to tap into mainstream markets.
Event Highlights
At this event, you will learn about:
Key trends intersecting to amplify opportunities for plant-based food innovators & entrepreneurs
Growth of the Australian and other markets for plant-based foods 
How food innovations are adopted & diffuse through social groups & what innovators & entrepreneurs need to do to cross chasms to reach mainstream markets
Reasons for & against individuals' adoption of veganism or plant-based diets and the diffusion of veganism throughout society
Food psychology: why people eat (or choose not to eat) meat & what that means for innovators & entrepreneurs



Lessons that can be learnt from research studying top chefs and wine makers who innovate
Marketing strategies for entrepreneurs to take traditionally niche products to mainstream markets
The startup and business journey of seasoned food industry professional/entrepreneur, Deb Peralto, who founded Dello Mano luxury chocolate stores (which are reportedly home to "Brisbane's best brownies") & will share her motivations for, and experience, (successfully) developing and introducing plant-based options (mmm enjoy at afternoon tea)
The social discussion about veganism (analysed via cutting edge Digital Media Research Centre tools) -  how the discussion is changing & why that matters
Talented foodie Aparna's food innovation and startup journey co-founding wholly plant-based food label Nutsy, which offers artisan nut milks and nut-based cheeses, & has harnessed less traditional means for making and distributing Nutsy products
Panel Session:
There will also be a moderated panel discussion in which audience questions will be answered by our speakers. 
Afternoon Tea:
Afternoon Tea will be a delight for your senses! Enjoy tea, coffee, and special treats, including our guest entrepreneurs' luxury hand-crafted brownies and specialty cheeses. 
Guest Speakers
Guest speakers for this event include:
Dr Ozgur Dedehayir - an entrepreneurial innovation researcher who led an international research project on the diffusion of veganism as an innovation
Deborah Peralto - founder of Dello Mano luxury chocolate stores
Dr Matt Ruby - a psychologist and widely published leading scholar on the psychology of why people eat or avoid meat 
Associate Professor Stephen Harrington - head of Journalism & Professional Communication in the Creative Industries at QUT, member of the Digital Media Research Centre, and Chair of the International Communication Association
Aparna - foodie, food innovator and co-founder of Nutsy plant-based artisan cheeses
Dr Shane Mathews - a marketing academic with deep industry experience and specialisation in international and digital marketing
Dr Luca Casali - a foodie, former restauranteur and business researcher whose interests include investing strategies used by innovative wine makers and top chefs 
Angela Dahlke - who combines her multi-disciplinary qualifications across science, law, and business, and rich professional experience as an IP attorney, business consultant, researcher, entrepreneur, and community manager, to help enable entrepreneurs and innovators
Event Summary:
When: Friday, February 9, 2pm-4:30pm
Where: Room P-512, P Block, QUT, Gardens Point Campus, 2 George Street, Brisbane
Cost*:  $15 general entry
(*or free for QUT students, founders, & foundry members with valid ID cards - who register via the @QUTfoundry facebook page)
Register: Essential 
Sponsors & Supporters 
This event is brought to you by QUT foundry, the Innovation and Change research group at QUT Business School, and Pure Planta.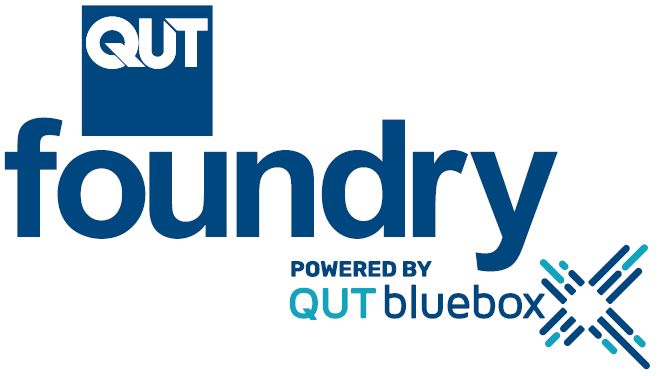 QUT foundry exists to help inspire, connect, and enable students, staff, researchers, graduates and alumni to solve problems, shape opportunities, leverage technologies, and realise ideas and dreams to start, build and scale businesses and social enterprisess, for economic and social impact.  For more information visit: @QUTfoundry on Facebook and Twitter.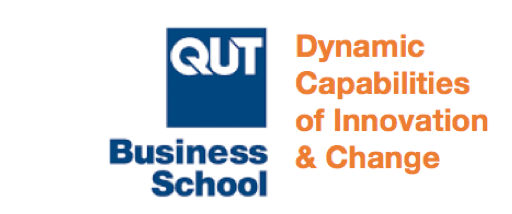 QUT Business School's "Dynamic Capabilities of Innovation and Change" Research Group conducts world-class research in innovation and applies knowledge from multiple disciplines to help partners shape and seize opportunities, be more innovative and build and leverage their capabilities to strategically adapt to and initiate change, grow, and prosper.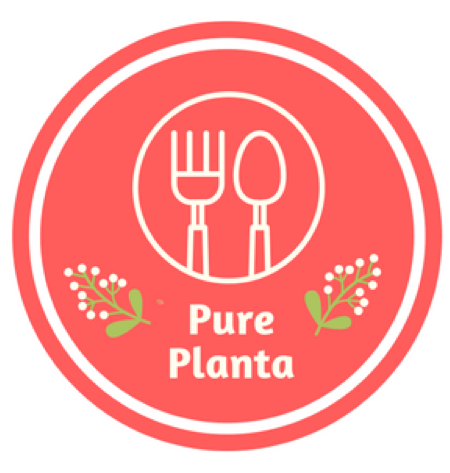 Pure Planta seeks to encourage creativity, innovation, and entrepreneurship in relation to plant based foods, so that more people may enjoy more and better plant-based foods for the myriad benefits plant-based foods provide.  For more information visit: @PurePantaFood on Facebook & Instagram; @PurePlanta on Twitter; and the website www.pureplanta.org.

The Australian Centre for Entrepreneurship Research (ACE) at QUT is the leading hub in Australia for research-based knowledge in entrepreneurship.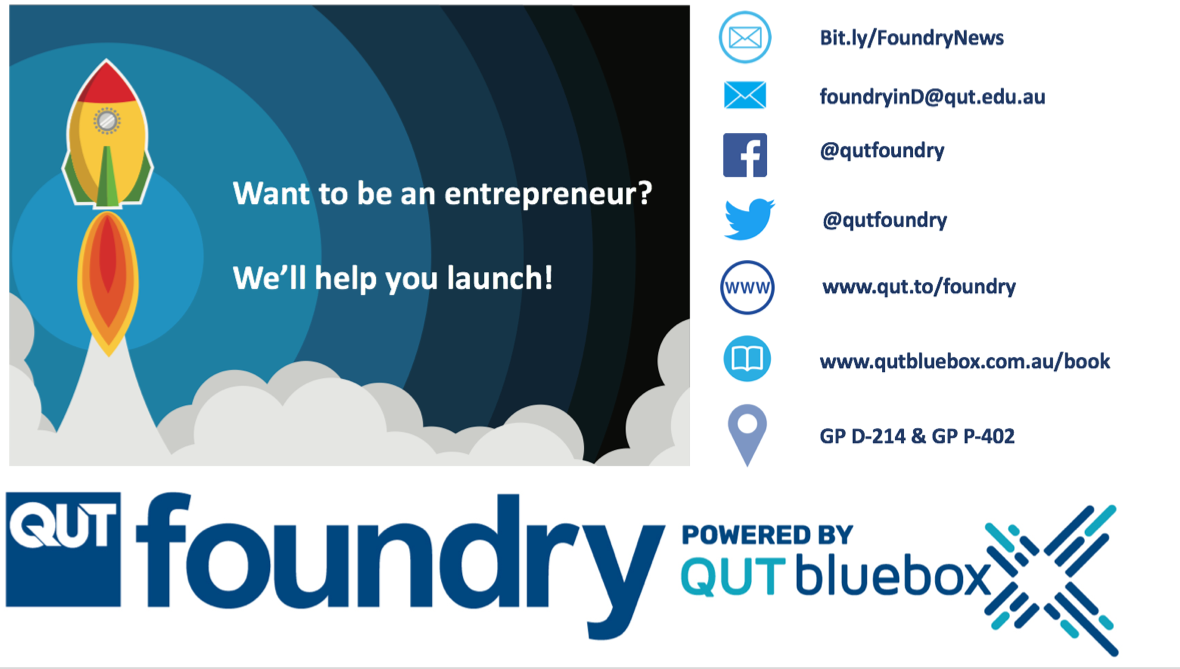 Have questions about Food Innovation & Entrepreneurship Series: Taking Plant-Based Mainstream?
Contact QUT foundry
When & Where

QUT Gardens Point Campus
2 George Street
P Block, Room P-512
Brisbane City, QLD 4000
Australia

Friday, 9 February 2018 from 2:00 pm to 4:30 pm (AEST)
Add to my calendar