Description

"If the rate of change on the outside is greater than the rate of change on the inside - the end Is near" Allen Pathmarajah quotes Jack Welch - Former CEO General Electric
We are undergoing massive technological change. Is your organisation ready for the inevitable change?
How are you going to take advantage of the tidal wave of technology, machine learning, AI and blockchain, using your existing untapped potential of your workforce.

How are you going to embrace this change and in fact be part of this innovation and change that promises to take your organisation to a new level of productivity, growth,profitability and sustainability?

Is your organisation's operating system too rigid and lacking in novelty that comes with different perspectives and world views?
An organisation is not a machine based on algorithms that can be disposed of by a used by date. It is a complex mass of humans with people on the fringe and exceptions to the ordinary - brimming with potential, ideas, innovation and improvements wanting to be released.
How can your organisation release this potential?

The key to survive and thrive, says Christine Mcdougall, is to embrace diversity as the portal to innovation and antifragility.
Staying the same, maintaining the status quo and doing the same thing as you've done before - doesn't cut the mustard - you will go backwards into oblivion.
How can we get the humans in your organisation to feel safe and share their ideas and innovations? (#psychologicalsafety)
How can we get them to have a voice?
How can you feel comfortable in your organisation, to contribute and embrace the inevitable change?
At a thought-provoking "Food For Thought" event for C Suite professionals, world renowned expert and commentator of digital disruption, Dr Christine McDougall will provide insights on how organisations can use 3 keys to shift it into an innovative, growth oriented business with safety as a keystone and where leaders can transcend unconscious bias and attract diversity and creativity.
ABOUT Christine McDougall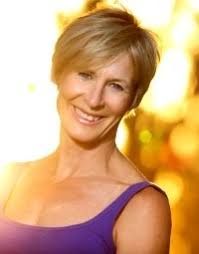 Dr. Christine McDougall, B.Applied Sc, Integrity Architect, is an internationally recognised facilitator, practitioner and authority in integrative systems design and human relational design focusing on regenerative enterprises.
She has held large multi-stakeholder initiatives managing diversity and organisational change.
Christine lectures biannually to the Entrepreneur Class at Bond University on Adult Human Developement and speaks to audiences large and small around the world on topics of enterprise design, human relational design, the leader as steward, and technology designed for human wellbeing (including blockchain)
This is what others have said about Christine:-
"We were blown away - Christine challenged our minds and made us look at our organisation - as she shared her vision of the future and strategies for us as an organisation to keep up with the technological change. The room was captivated and enthralled through this journey of exploration from what is to what can be. "