FNR Mentor Connect Masterclass - Term 4 (Full Day Event) CAIRNS
About this event
*Guest Presenter – Selena Fisk, author of "Using and Analysing Data in Australian Schools" and "Leading Data Informed Change in Schools."
Mentoring ECTs supports colleagues at the most formative point of a teachers' career. This workshop will help mentors define what success looks like for them in their role and context, and they will consider ways in which they can collect evidence of their impact to know whether they are making a difference. Participants will be encouraged to reflect on their current practices and approaches and consider different types of evidence that they might have available. As session will also cover Mentors can guide ECTs in their use of data to inform practice.
8:15am registration for a 8:30am start. Morning tea and lunch will be provided.
Free parking at venue.
Registration closes 3 days before event and numbers are limited due to venue capacity.
NOTE: TRS support is available upon application.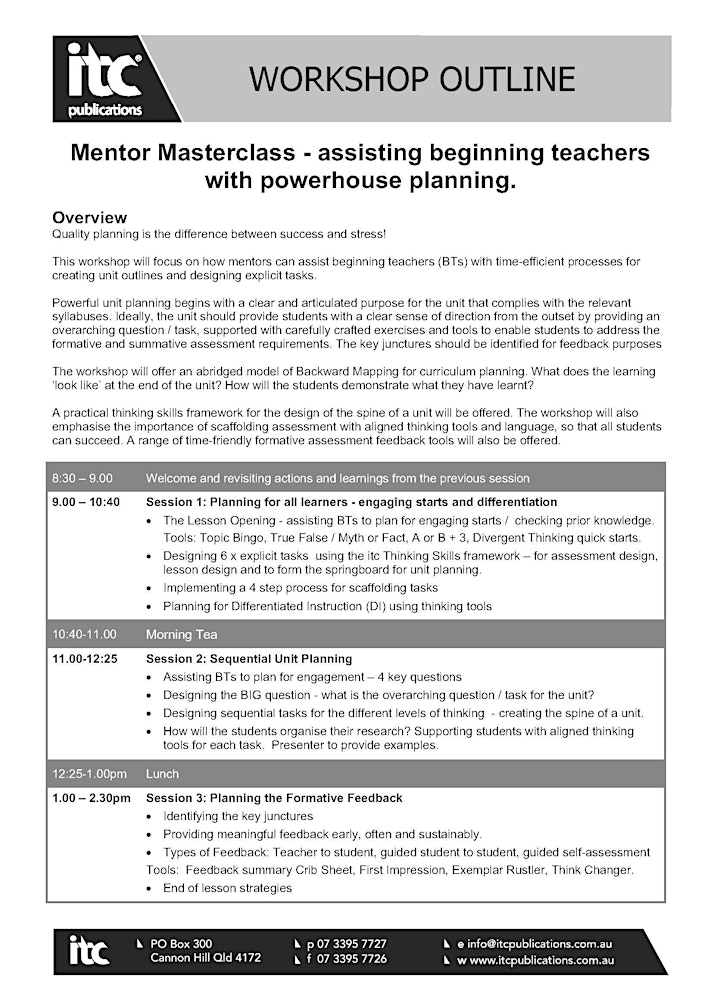 Organiser of FNR Mentor Connect Masterclass - Term 4