Location
Yaraandoo
194 Point Lookout Road
Ebor, NSW 2453
Australia
Refund policy
Contact the organiser to request a refund.
Eventbrite's fee is nonrefundable.
Indulge your love and passion for all things fishing
About this event
Our Weekend Fly Fishing clinics are designed for all levels of experience. This includes anyone who has never thrown a fly-line before, or those who have just started waving the long wand and need a little more guidance, right through to the experienced fly fishing lover.
These clinics teach the introductory aspects of overhead fly-casting and roll-casting, enough to give the beginner a realistic shot of landing their first trout on fly. Casting practice takes place on grassed areas and on a stocked dam, before moving on to fishing on our private streams.
Stream-craft is also covered and the guides agree that most beginners cruel their chances of landing a trout well before they start to cast, simply because they fail to understand the basics of stream-craft. Many people start with a perception that they are on land and the trout is in water, so the fish can't see them and they can bowl up and start casting. Nothing could be further from the truth. One of the first tasks is to shatter the 'blind fish' myth and impart some stealth.
Other topics covered over the two day weekend course include fly selection, basic tackle set-up, playing a hooked fish, catch-and-release methods and fly-tying demonstrations. The clinics are inclusive of all meals including scrumptious three course dinners, workshops and lodge style accommodation at the award winning Yaraandoo Eco Conference and Function Centre at Point Lookout off the Waterfall Way, 75kms east of Armidale.
All things Casting workshop ran by Garry Hambly. Garry is an experience accredited IFFF CCI International Fly Fishing Federation Certificated Casting Instructor who is passionate about all things fishing. He is constantly in touch with the latest tackle and design innovations and is dedicated to the sport. Garry has been involved in on-line retailing of fly fishing tackle since 1998.
Stream knowledge and entomology with Philip. Phillip has been a fisherman pretty much since he could walk. He and his family holidayed on the South coast of NSW every year and fishing was a major activity. Fishing for trout came later in the waters around Tumbarumba NSW. Initially this involved using natural bait and light line floated down the rivers and creeks. These techniques provided a great education on the feeding and behaviour of rive trout.
During his Aquaculture studies in Tasmania, Philip was introduced to fly-fishing by his New Zealand friend and colleague, a fisher with a lifetime of fly- fishing experience. During this time, he learned the finer points of Tasmanian lake and stream fly tying and trout fishing. With his doctoral research focused on trout and salmon and a good part of his leisure focused on fly fishing he has a gained a good knowledge of the biology and behaviour of fish, in particular trout and salmon.
Completing his studies in the late 90s, he and his family moved to South Australia so that he could take a position researching the farming practices of Southern Bluefin Tuna. Trout being pretty scarce in South Australia, he focused on developing his saltwater fly-fishing expertise for "bigger fish". This involved tying large saltwater flies and targeting species including bluefin tuna, yellowtail kingfish, Australia salmon and black bream.
Moving with his family to New England in 2007 meant new fly-fishing opportunities in the form of Murray cod, Australian bass, carp and trout. Over the past 10 years, he has been fine tuning his lure and fly skills on these fish.
Based on Philip's extensive fishing experience, he now provides you with an opportunity for expert knowledge and guiding on the waters of New England.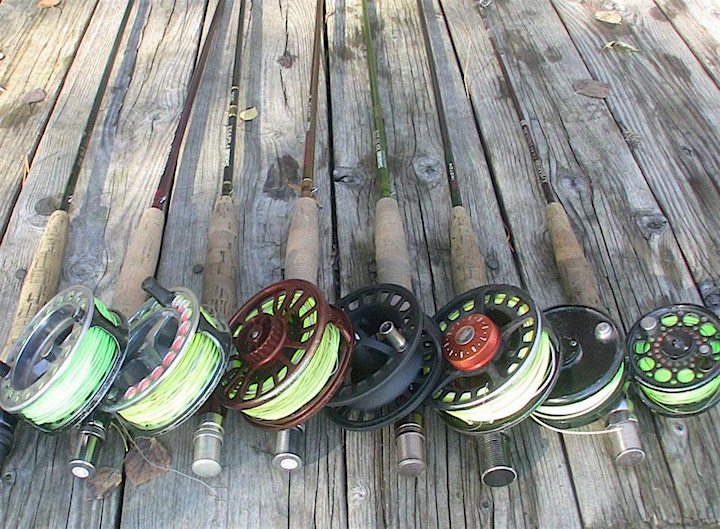 The clinic will commence on the Friday evening, with guests arriving from 5pm onwards for a complimentary pre dinner drink and finish on the Sunday or Monday afternoon. The cost of the school is inclusive of all meals, accommodation, tuition and workshops.
You will be fishing on streams that are not accessible to the general public, which will ensure that you gain the most of your fly fishing weekend.
We are limiting numbers to 12 people per clinic so get in quick before places fill up!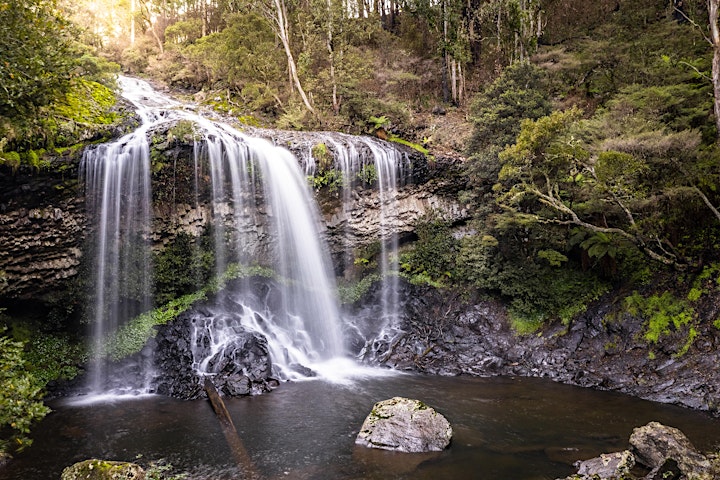 Starting Friday 21 January 2022
Guided Fly Fishing for Rainbow Trout
Accommodation at the Yaraandoo Eco Lodge, with all meals
Workshops on stream knowledge and entomology, casting and fly-tying
Tour of Dutton Trout Hatchery
All levels of experience catered for
Experienced guided fishing on private streams
Restricted numbers
Pick the package that suits you - stay 2 nights or enjoy more fishing and stay a 3rd night