Event Information
Location
Live For Art Studio
420 Bridge Road
Richmond, VIC 3121
Australia
Refund policy
Contact the organiser to request a refund.
Eventbrite's fee is nonrefundable.
Learn to create stunning, beautiful, unique art through the amazing fluid art technique, where the paint is poured and no brushes are used.
About this event
Fluid Art Experiences are about having fun and being creative.
You will be introduced to the wonder of fluid art where you can literally 'go with the flow' and let your imagination soar and create beautiful vivid pieces of artwork with astonishing designs of swirling gradients.
And one of the best parts is .. you need NO painting experience. This class is suitable for the novice as well as hobbyists and artists looking to develop skills in specific new techniques. Everyone is welcome and included. Bring your friends or come along and make new ones.
Each class teaches a specific technique. Todays's class is in response to requests to do the Bloom Pour using a spinning device which helps create more evenly spread blooms. We will also explore additional creative options when doing Bloom technique, so even if you have been to a bloom class before, this one will provide lots of new information, options and ideas.
The 'Bloom Technique' was perfected by Shelee Art, this technique uses a pillow of paint to which colours and pigments are applied and then blown out to create stunning lacing,cells, blooms and effects. This is a more advanced technique due to the layers of different paints and the process of blowing, but still accessible to the beginner.
After some demonstration, students will have the option to paint either:
Option A - two 13inch diameter wooden round placements and two wooden coasters; OR
Option B - an 8x8 inch canvas and a 12 x 12 inch canvas .
Art can be collect after 4 days drying time (or arrange to have sent to you). All instruction, support and materials are supplied.
You will learn:
How to prepare your canvas
How to mix paints and paint mediums suitable for this technique
How to mix pigments
The specific recipe needed to do this technique and what difference this makes.
How to choose colours and layer your paints on the canvas.
How to create beautiful cells or lacing in your art (without silicone oil)
How to use a spinner device to use centrifugal force to create even bloom paintings
All supplies provided including canvases, paint, pouring medium, cups, gloves, and tools. We provide plenty of space, and for this class the maximum number of participants will be 8 people, to best share tools and space.
Light refreshments (tea, coffee) provided.
We use acrylic paint that is non toxic. Remember to wear old clothes as it can be a messy business, and whilst the paint and mediums will wash out if you get to it quickly, that is not always easy to do.
NOTICE RE COVID RESTRICTIONS - The space is assessed as suitable to hold up to 12 people, but class maximums will be 8 students. All participants will have their own desk. As per government regulations, you must be fully vaccinated for COVID 19 (and be able to provide evidence of this). Make sure you've added your COVID-19 vaccination digital certificate to the Service Vic app or have an alternative form of vaccination status to enable checking.
Do not attend the class if you have or are a close primary contact of anyone with COVID-19, or if you are experiencing fever, chills or sweat, cough, sore throat, shortness of breath, runny nose of have a loss of taste or smell. (A full refund will be provided if you are unwell).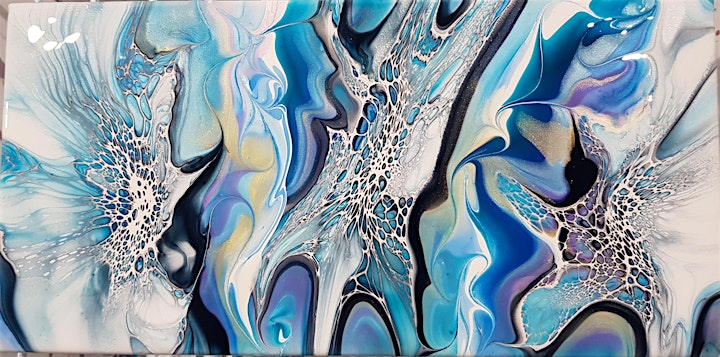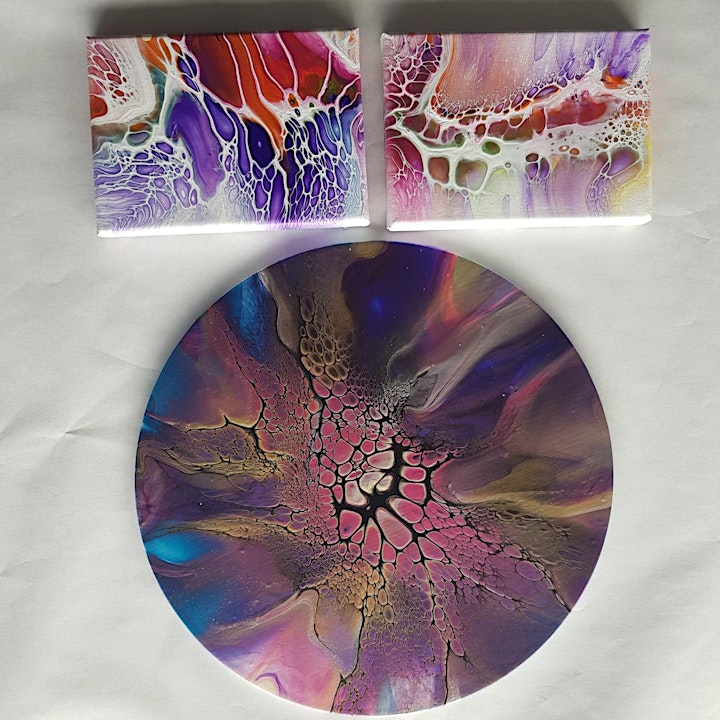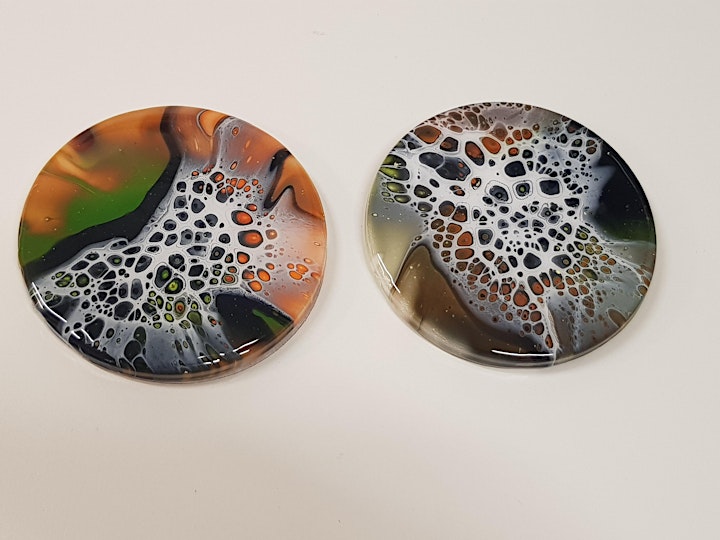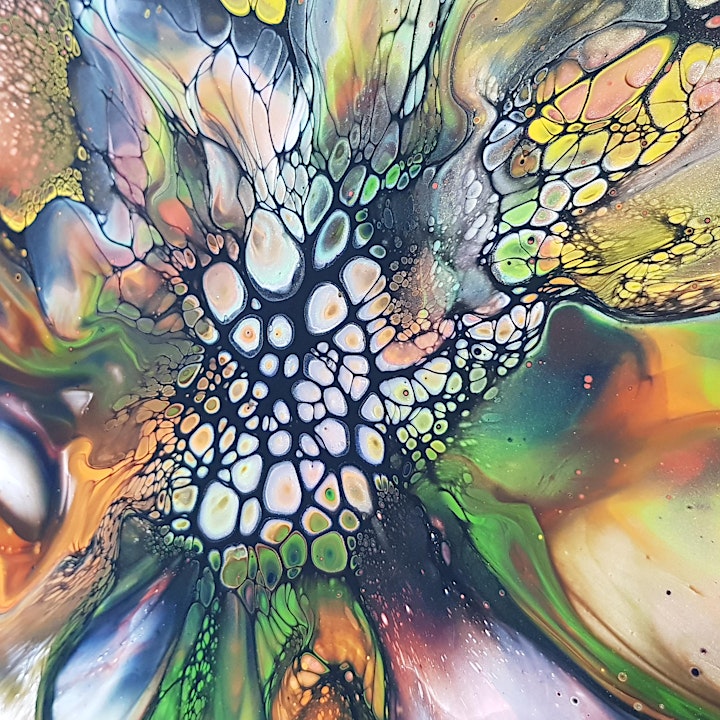 Date and time
Location
Live For Art Studio
420 Bridge Road
Richmond, VIC 3121
Australia
Refund policy
Contact the organiser to request a refund.
Eventbrite's fee is nonrefundable.