A 2hr Watercolour Art Class / Session to help you discover and embrace your creative self! Hosted by Martina Clarke. Spaces are limited.
About this Event
Join Gold Coast artist Martina Clarke for a relaxing watercolour workshop this Sunday to launch you into the holiday season!
This Sunday the 20th of December will be an abstract watercolour class, where the final painting is turned into holiday season cards which can be gifted to family and friends! Discover your inner flare with a painting that expresses your favourite colours and textures under the guide of a watercolour professional.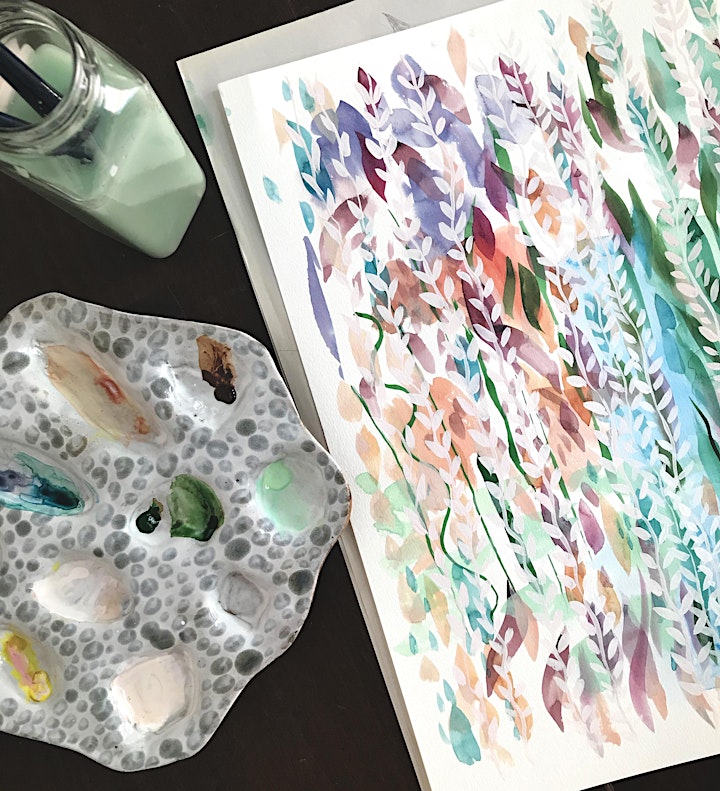 Martina Clarke is a Gold Coast artist who has been painting for 10 years now. Her expertise in drawing, oil painting and watercolour comes from years of practice and experimentation. Martinas' paintings traverses portraiture, landscapes and surrealism. Martina has exhibited across Gold Coast, Melbourne and Brisbane and she completed her Bachelor of Fine Arts at RMIT, Melbourne, in 2018.
Check out her Portfolio Here
Instagram: @martinaclarkeart