Flower an hour / Acrylics
About this event
Book your place for Floral Fantasy Acrylics Workshop. Materials Included. Rocio Alexandra will guide you through all the steps in achieving a dynamic original artwork.
Meet at Creative Hearts Art Workshop, Australia Fair Level 1, 42 Marine Parade, Southport. We are located on the Ground Floor, near Zarafas coffe shop and specsavers - at shop number G094 (see map).. Age: 18+
Includes all art materials . Arrive at 10:00am to start at10:15am.
You will learn the key steps to make this beautiful Flower in this beginner-friendly class.
Learn easy acrylic techniques to paint FLORAL FANTASY . Choose natural, bright or gentle colours to make your own artwork
All materials supplied.Duration 3-4 hours $65.
Parking options include Australia Fair Car Standar Parking and Council off-road car parks
While we provide aprons for the event, we do encourage you to wear something you don't mind getting a bit of paint on.
CREATIVE HEARTS ART GALLERY – COVID-19 RESPONSE
Creative Hearts Art Gallery considers the health and safety of visitors to our gallery, attendees at our workshops and our resident artists of the utmost importance. With this in mind, we would like to highlight and request every effort be made to adhere to the following:
· If you are not well in any way (with cold or flu symptoms), please stay home and get well. If you are booked into one of our workshops, please let us know as soon as you can and we will endeavour to reschedule your attendance into a future session.
· When you visit the gallery, attend any art workshops, or join us for events, please maintain appropriate physical distancing throughout the gallery, and when you are in any narrow or confined spaces.
· Please use hand sanitiser on arrival, and during your visit to the gallery and/or workshop attendance. Hand sanitiser has been made available throughout the gallery and workshop space.
· We clean the gallery and workshop area before opening and before classes
· Please be vigilant and avoid touching your face, hair and glasses.
· Remember to clean your mobile phones
· With immediate effect, as a COVID-19 response, no food or drink will be offered during any workshops and/or events. You are welcome to get your own refreshments during workshop breaks.
We appreciate you working with us to ensure every effort is being made to be safe for ourselves, for our loved ones, and for each other.
Please call or message us at any time if you have any questions and/or concerns and we will do our best for you.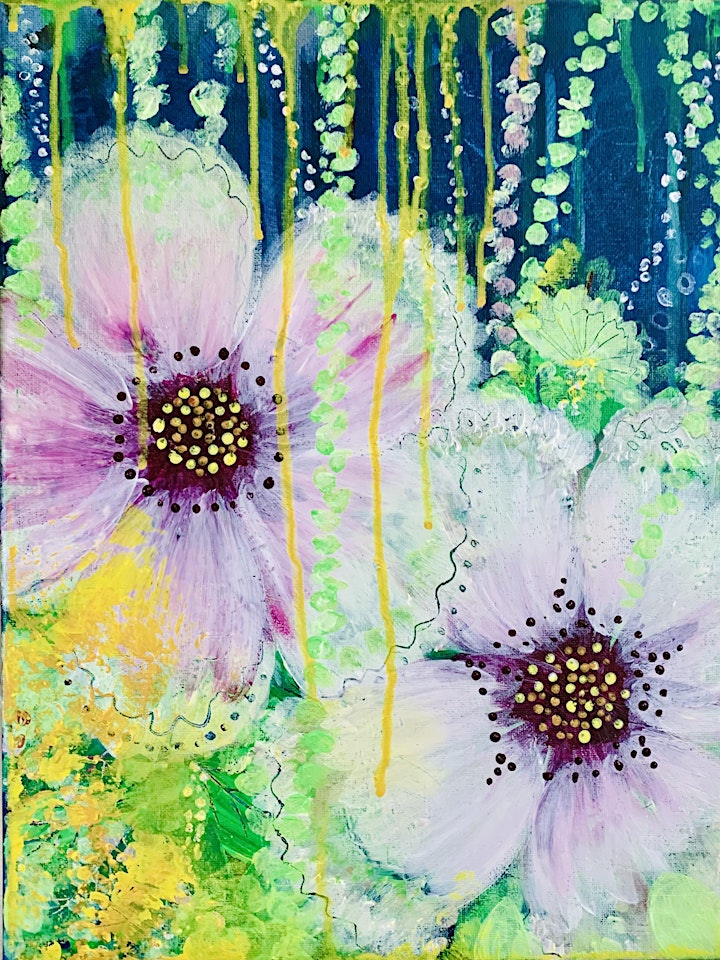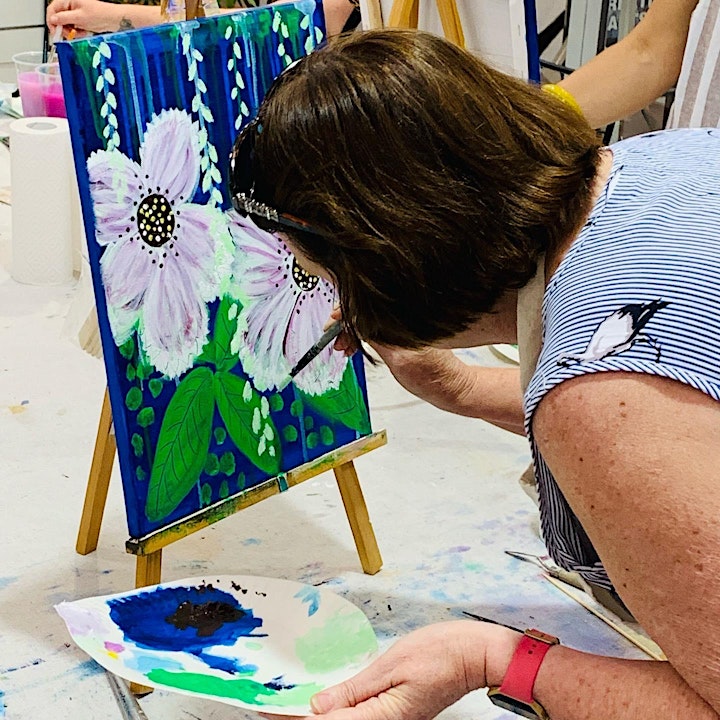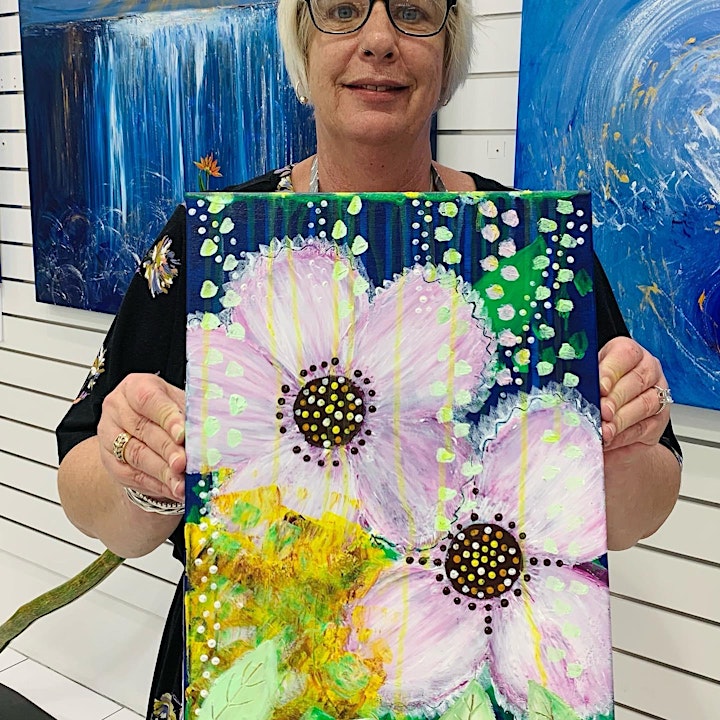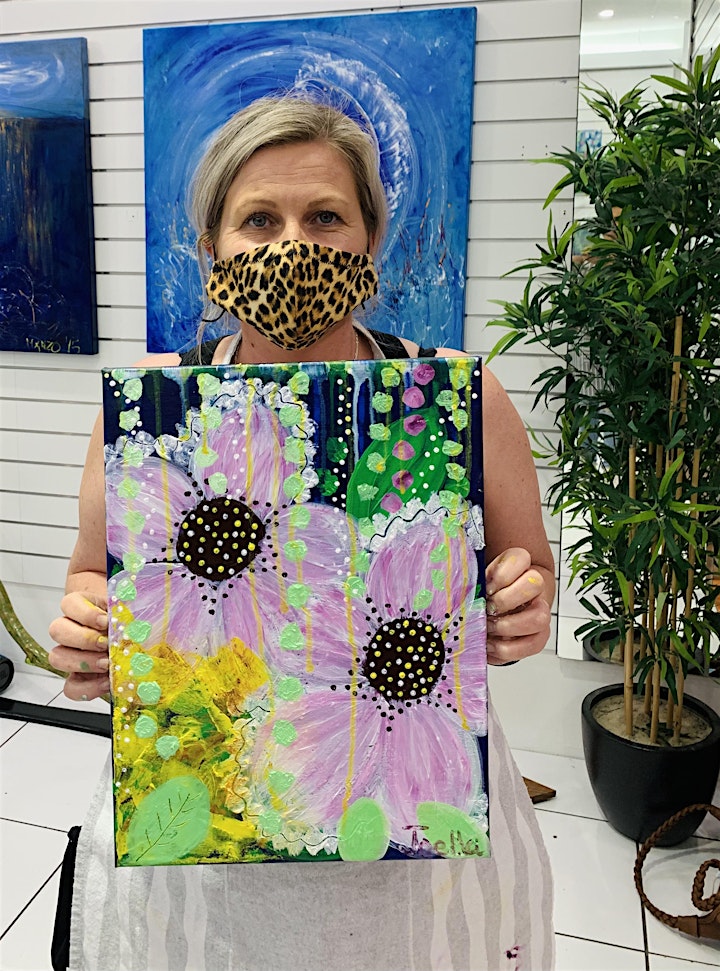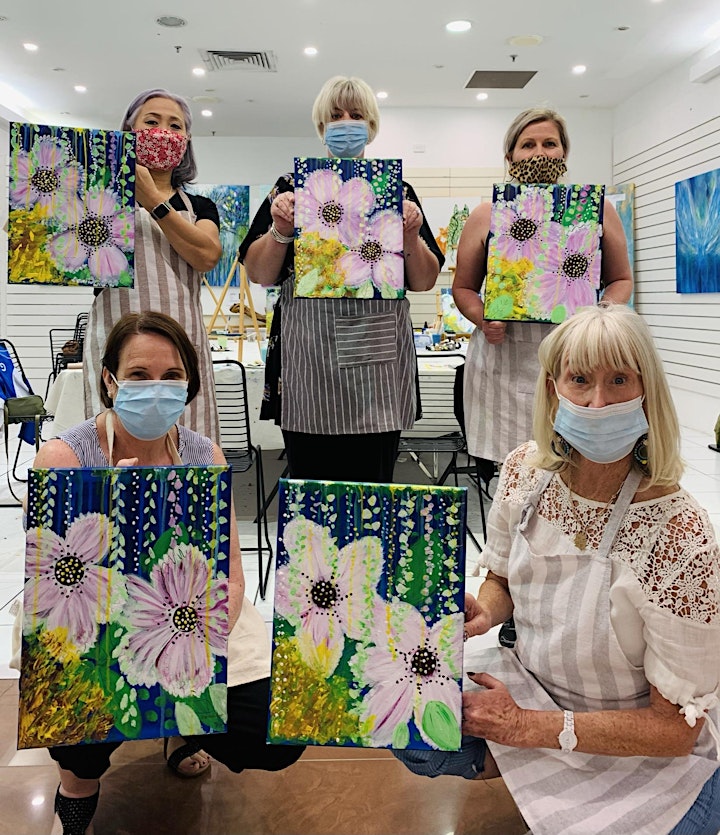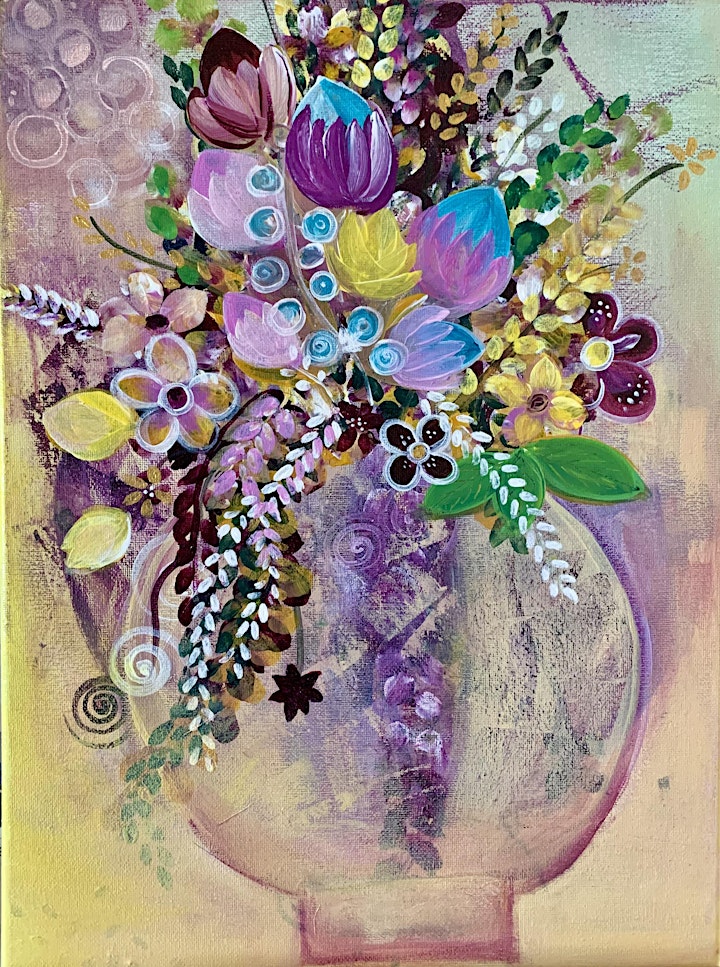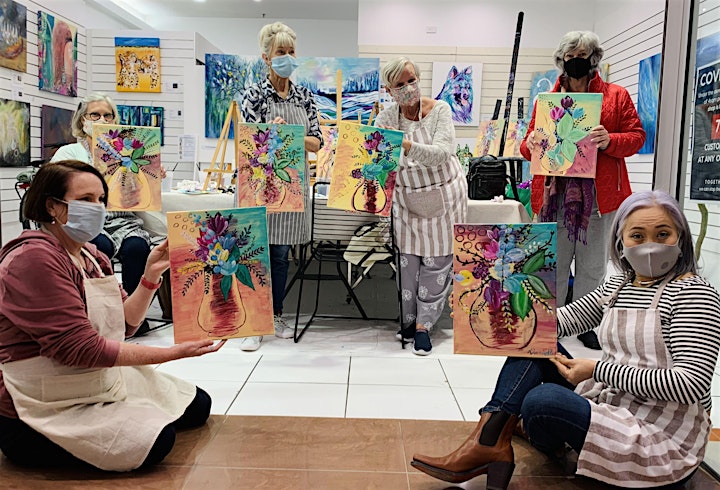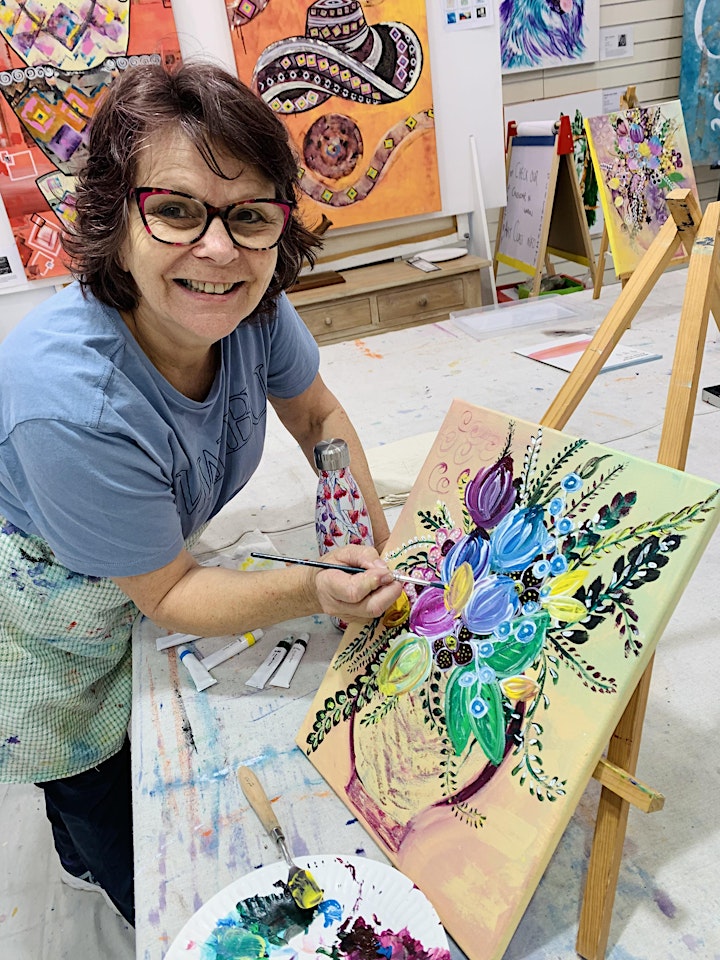 Organiser of Floral Fantasy /Acrylics, B
Rocio (Ro-see-o) is an Expresionist Artist based on the Gold Coast. She loves to use watercolours in a minimalist style and create beautiful textures in contemporary acrylics. Winning an Art award " La Merced College, free style competition" in Colombia at an early age inspired her to pursue Art, painting nature subjects in bright simple colours.