Come to a night of cinema curated by Flesh After Fifty.
About this Event
Morgana (2019) directed by Isabel Peppard & Josie Hess, Australia- [R18+]
Meet the makers! Introductory remarks pre-screening.
7:30 PM - 9:10 PM
This night includes a one-off special event where you can meet the makers of Morgana with introductory remarks pre-screening.
"Morgana is not about titillation for the male gaze. It's about documenting the journey of a woman. A woman who took control of her life before it was too late. We're all in danger of disappearing into the cracks, Morgana made sure that that would not be her fate." – FilmInk
Morgana Muses was once an unhappy housewife in Albury. Now she's a feminist pornography star. In this empowering documentary, Melbourne filmmakers Isabel Peppard and Josie Hess celebrate Morgana's wild ride of reinvention, from domesticity in rural Victoria to erotic filmmaking in Berlin's BDSM scene.
Classification marking - Restricted R18+
The content is high in impact.
R 18+ material is restricted to adults as it contains content that is considered high in impact for viewers. This includes content that may be offensive to sections of the adult community
Co-presented with the Melbourne Women in Film Festival.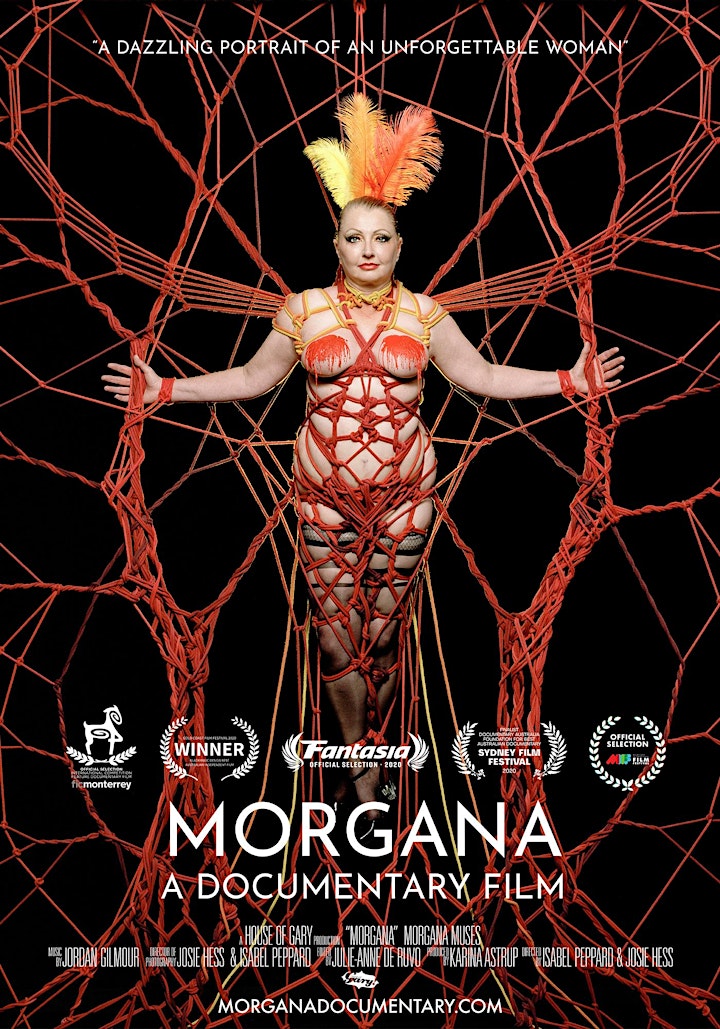 BAR & SNACKS
Be sure to arrive early to park, enter the site, save a seat, and enjoy the night's themed catering. Plus, stock up on your favourite beverages and snacks from the bar and settle in for a fun night with us!