"FlashPoint" Panel Event & Post Grad Options Information Session
Description
You are invited to join us and our panel of experts for the next in our series of "FlashPoints" this time reviewing the US elections (6:00pm - 7:00pm).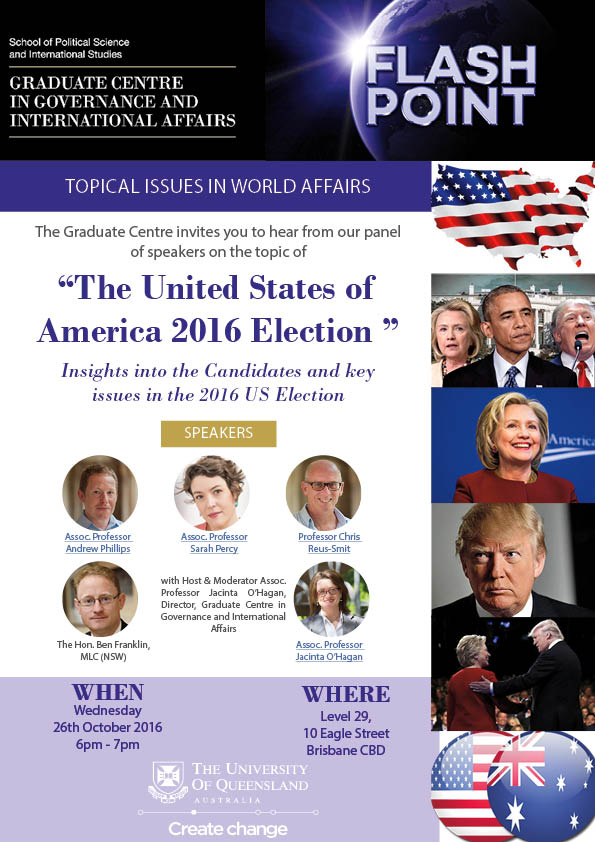 If you are interested in attending an information session on Post Grad Options prior to this event (5:30-6:00pm) we have the coordinators from our world leading programs available to answer all your questions and help you make the decisions on the next steps on your post grad academic journey.
After the "Flash Point" panel event, stay and chat to our course coordinators, panelists and other guests over wine and cheese.
Check out our website for details on our programs http://bit.ly/1sx7rkG

FAQs
Where can I contact the organiser with any questions?
polsis.gradcentre@uq.edu.au