Five Rivers Reserve and Central Highlands working bees | February, March 2016

Wednesday, 3 February 2016 at 9:00 am

-

Friday, 4 March 2016 at 4:00 pm (AEDT)
Event Details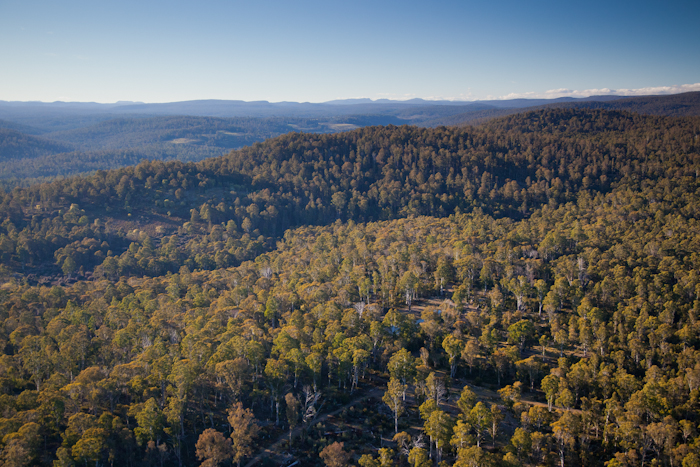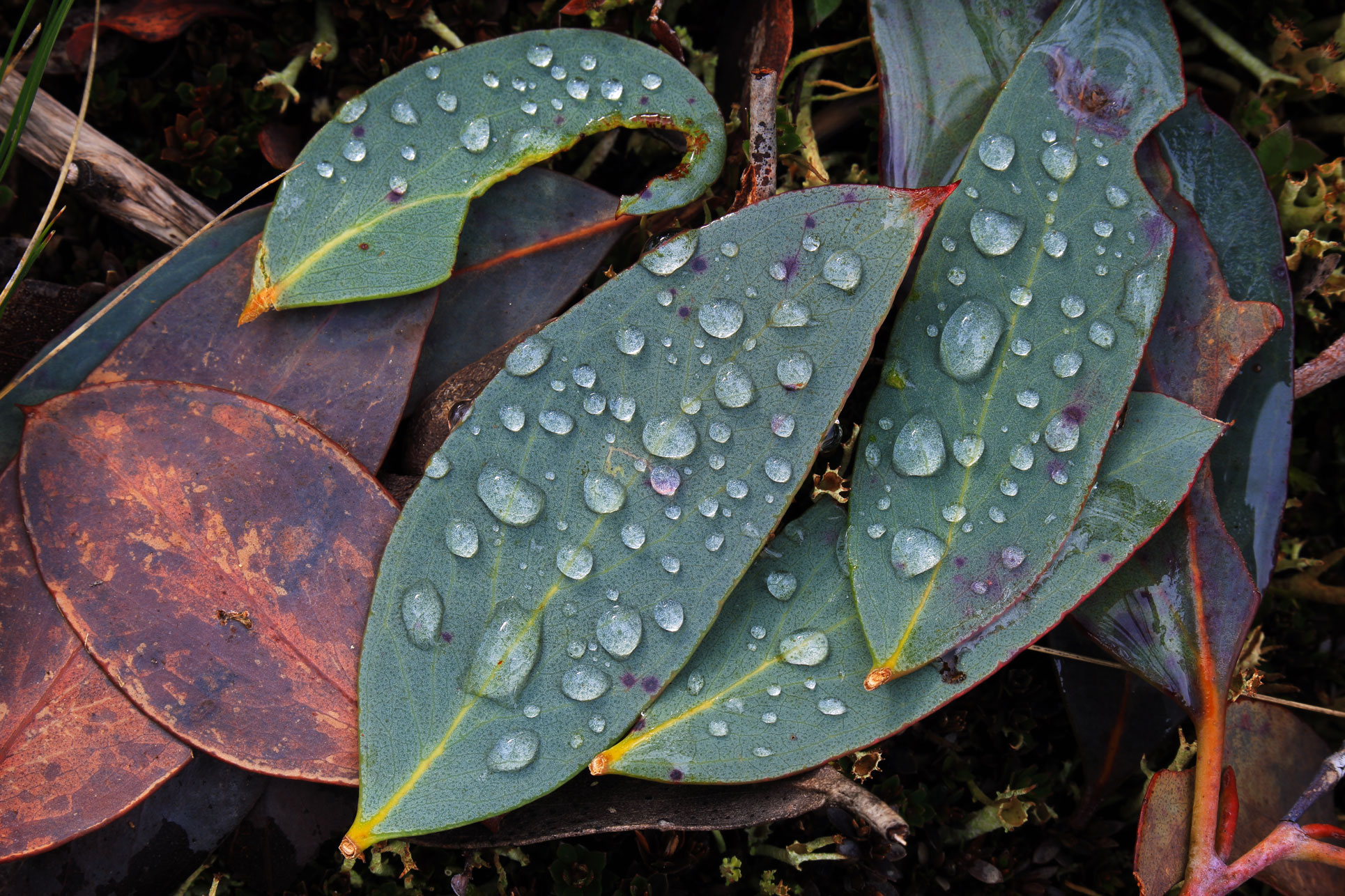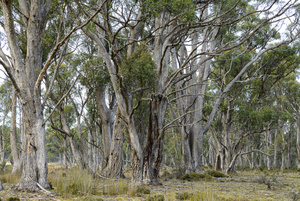 Five Rivers Reserve and Central Highlands working bees
Over the past four summers, our awesome volunteer teams have contributed over 285 days of work removing invasive weeds from our beautiful Five Rivers Reserve and Interlaken properties, in Tasmania's Central Highlands. We estimate that together, we've removed more than 1,000,000 weeds!
This summer we're at it again. We need three big teams of volunteers for three planned working bees. This approach will enable us to work efficiently to remove the threat of weeds across 20,000 hectares of beautiful highland landscape. It's bound to be a lot of fun and a great chance to meet like-minded volunteers, so come join us!

What you need to know
The Activity
We will break up into small teams of two to four people to search for weeds, either from vehicles or on foot. Each team will include a weeding expert. When we find weeds, such as ragwort and great mullein, we will either pull them out by hand, or spray them with a low-toxicity herbicide*. We will start work around 8am each day, and will work until mid-to-late afternoon. With the longer daylight hours, after work there will be time to explore, have a swim and enjoy a delicious dinner provided by TLC. We need 12 volunteers per working bee.

Where
All working bee activities will take place on TLC's beautiful Five Rivers Reserve at Bronte and our New Leaf properties at Interlaken in Tasmania's Central Highlands. We will send maps and other more detailed information a week or so before the activity.

When
The working bee dates are: 
       •    Wednesday 3 - Sunday 7 February at Interlaken
       •    Wednesday 17 - Sunday 21 February at Five Rivers, Bronte 
       •    Monday 29 February - Friday 4 March at either Five Rivers, or Interlaken (TBC)    

You can choose to volunteer for two or more days of any trip, however you will need to commit for whole days at a time and generally be able to arrive by 8am. We'd love it if you could volunteer more than once too!

Accommodation
We provide accommodation at shacks at either Brady's Lake or Interlaken depending on where we are working. The shacks are equipped with basic kitchen, bathroom and bedroom facilities. You can share bunk rooms in the shack or alternatively, pitch a tent or park a campervan outside. More detailed information about the accommodation will be provided before each working bee. There is also the option to arrive the night before your first day of volunteering should you wish.

Transport
The TLC actively encourages carpooling. You can choose to arrange your own transport to and from the Central Highlands or you can express interest in carpooling during the registration process. We will do our best to match up volunteers requesting lifts with volunteers offering lifts.

Required knowledge and skills

No special knowledge or skills are required; full training will be provided to ensure the work is performed safely and effectively.

A moderate level of physical fitness and mobility is required. However, the work is flexible and can be easily adapted to accommodate different individual's fitness and mobility levels.

You will need good long distance eyesight (with glasses is fine) to be able to spot weeds.


You will need to be comfortable wearing personal protective equipment if undertaking spraying. Required personal protective equipment includes a spray suit, safety glasses, gloves, a broad-brimmed hat and gum boots.

Your safety is our first priority. Before the activity commences you'll be asked to complete and sign a Volunteer Safety Form.


What to bring

Food for breakfasts, lunches and snacks. We will provide a delicious dinner for everyone each night.


If you opt to sleep in a bunk in a shack you'll need to bring bedding including a sheet, pillow and sleeping bag.

If you opt to camp, you'll need to bring your tent and camping equipment along with your bedding.

Clothes suitable for hot or cold weather including lightweight clothes to wear underneath coveralls i.e. shorts, a t-shirt or singlet and thermals for cold days.


A raincoat (just in case).

A broad-brimmed, washable hat.

Gum boots or other rubber boots to wear if spraying (we can provide a pair for you if you require them).

Towel and toiletries.


Register now
We really need a great response so please register. Thanks so much for your valuable volunteer support. We look forward to you joining us!

* Our weed control methods exceed best practice standards. Even still, it would be impossible for us to control weeds across such a large area using manual methods alone. This means using some herbicides where handpulling is not possible or practical. For this project, we use a low-toxicity herbicide called Associate, which is selective, meaning that it only affects certain types of plants. With careful spraying, we have no impact on the surrounding vegetation. This herbicide also has a minimal effect on mammals, birds and fish, and we use it in such low quantities that it does not enter the water table. It also breaks down rapidly in the soil, which means that it does not have a lasting effect on the environment.

Spraying is usually only a small component of the work day (averaging about 30 mins – 1 hour), with most of our time spent searching for weeds as we drive along tracks or walk through grasslands. If you would personally prefer not to spray herbicide, you are still welcome to join us on this activity, acting as a weed spotter and weed puller. If you have any questions or would like more information about this, please contact Denna Kingdom on 0424 507 148 or dkingdom@tasland.org.au.
Image credits left to right: Andy Townsend, Arwen Dyer, Grant Dixon

When & Where

Central Highlands, Tasmania

TAS 7140
Australia

Wednesday, 3 February 2016 at 9:00 am

-

Friday, 4 March 2016 at 4:00 pm (AEDT)
Add to my calendar
Organiser
The Tasmanian Land Conservancy is a registered environmental organisation. We raise funds from the public to protect irreplaceable sites, threatened species' habitat, and rare ecosystems by buying and managing private land.