Description
If your life was a TV show would you watch it?
What if you had a superpower of your own… One that could help you scale your success, make a massive difference and be brilliant now?
In today's environment, we need more than ever to think differently, bust through mental roadblocks quickly and produce great results consistently.
During this presentation, we'll go behind the scenes of the hero's journey and discover the 5 Keys To Be Brilliant Now.
Let mindset, body language and Neuro-Linguistic Programming (NLP) trainer Julie-Anne Black, offer you the inspiration and direction needed to not only take the first step but continue to pursue your dreams. Leave feeling wowed and inspired by your own capacity to be brilliant now.
In this webinar we will deep dive into:
Your own Hero's Journey

How a fixed mindset has kept you safe

Why having a growth mindset is your new superpower

How to stop sabotaging your results and start celebrating your success
Julie-Anne's unique viewpoint for taking charge of your success and happiness combines her 22 years experience on camera and behind the scenes as a production manager for the Sydney Olympic Games Opening Ceremony and top television producer for some of Australia's favourite TV show including Who Wants To Be A Millionaire. Her expertise as an internationally accredited trainer will give you the 'AAA' backstage pass you need to transform the way you think, act and communicate so you can share your best work in the world.
Are you ready to be bold, brave and brilliant?
"I felt like you were speaking directly to me as I was nodding and smiling throughout your presentation. And I truly needed to hear those exact words at that very moment. Thank you and I wish you brilliance now and always." xx Sue McVeigh.
Most people are living in a drama they wouldn't watch on TV. They don't like the plot, storyline or sometimes even the character they're currently playing. Instead, they dream of escaping Groundhog Day, directing their future and being the star of their life. Now is your time to Be Brilliant Now.
In association with: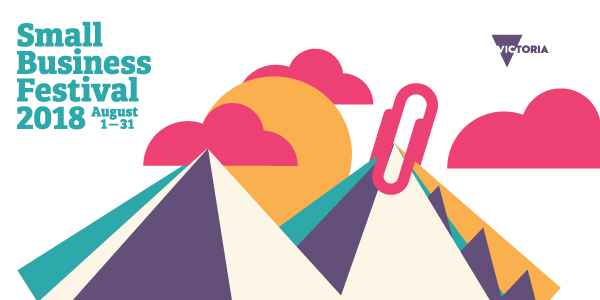 One event can change your business.
Find it at the Small Business Festival this August.
Explore the full program now festival.business.vic.gov.au
#SmallBizFestVic
Refund information for any cancelled or rescheduled events will be emailed to ticket holders and posted on https://festival.business.vic.gov.au/ when applicable.
Date and Time
Refund Policy