Description
TOPIC: Five business warning signs
SPEAKER: Nikhil Khatri, partner at Worrells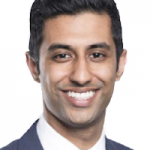 Every year thousands of businesses open their doors and start trading – many of these businesses will fail in the first few years, some will fail in the years after that, and only a few will prosper and survive in the long term.
This is by no means a new phenomenon and the statistics change very little from year to year. Based on their past experience dealing with businesses, Worrells has prepared these interesting insights which identify what they call the 'five phases to failure' and the elements which are likely to be found at each phase.
-0-
This is one of our regular series of business and networking-focused meetings where you'll have an opportunity to meet other business people and current members of Wynnum Business and find out what Wynnum Business is all about, plus hear from an invited speaker in a short (15min) talk on an aspect of business/information/technology. There's a lot more information about Wynnum Business here - wynnumbusiness.org.
Cocktail style finger food and drinks (wine/beer/soft drinks) will be served.