FitT Digital e-Workshop - Series #3 August
Description
FitT & Success InSight are pleased to invite you to the 2018 FitT Digital e-Workshop program titled "Conscious Leadership for Emerging Leaders".
Join us for 3 powerful e-Workshop conversations designed specifically to build your courage, your confidence and your self-esteem. You will learn vital skills and practical techniques to become the Conscious Leader, the Emerging Leader in 2018 that EVERY woman deserves to be. New thinking models and leadership education is a must for progress and success in the technology industry today. 
The dates are August 10th, 17th and 24th.
Outcomes for you from the e-Workshop 3 session program:
Personal analysis of your current thinking about success

Personal set of attributes, beliefs, standards and expectations you are cultivating for mindset focus

New tools to overcome self-doubt and procrastination and build your self-esteem

Re-clarify and reconnect with your identity and what you value most

Time and focus on what is important to you at work & life

Opportunity to share your journey with like-minded ambitious women and learn from each other

To be challenged and supported to live your true potential
The "Conscious Leadership for Emerging Leaders" e-Workshop consists of 3x1 hour sessions for 3 consecutive Fridays from 11:50am and to 1pm. . The sessions are live conversations conducted in a virtual room via Zoom. This means you can participate from the office or home and is extremely time efficient. 
Note that each e-Workshop will have a maximum participation of 12 FitT Members in order to maximise the interaction and connecting with each other in a safe and shared environment. Please ensure you can attend all 3 sessions in your Series (dates below) as we will be unable to organise any refunds.
All participants will be provided with a workbook after the first session and guidelines to prepare their contribution to the second session of the program.
*The purchase of this eWorkshop ticket includes 3 sessions on consecutive Fridays that each go from 11:50am and to 1pm. The dates are August 10th, 17th and 24th.
Lia Zalums will be your host and she is the CEO and Founder of Success Insight,  specialising in teaching and coaching executive leadership development is our Facilitator. https://www.successinsight.com.au/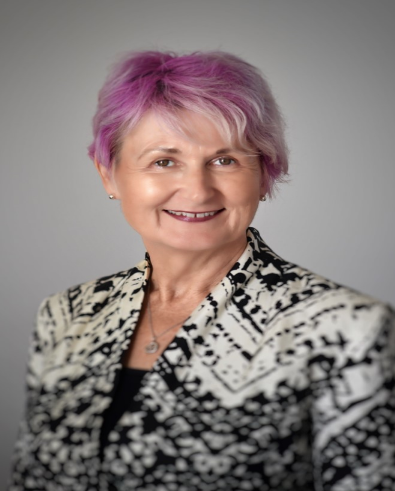 Click here to meet Lia HERE.
"We must be skilled at leading ourselves in all areas of life and Lia absolutely left no stone unturned. Her consultation is like a therapy which is a Must-Do for cleansing your thoughts and achieving a higher sense of self knowledge. Her questions are very thoughtful, and she listens deeply. She then illuminates what lies beneath the surface that can hold us back or move us forward." Tanvi Achariya, IT Project Manager, Retail Banking and Airline Services .