Description
THE FIRST SPHERE - YOUR FIRST STEP
Ascension techniques are perfect for the busy mind. They can be practiced sitting comfortably in a chair with your eyes closed and, perhaps uniquely among meditative practices, can also be used with your eyes-open while you are engaged in your daily activities. This helps maintain a more positive, peaceful and creative attitude as you go about your day.
Over the weekend you will learn four techniques called Ascension Attitudes, based on Praise, Gratitude, Love and Compassion. They involve no belief and can be easily practiced by anyone of any age or cultural background.
By the end of the course you will have everything you need for a self-sufficient practice that will enhance all areas of your life.


Of people who practice Ishayas' Ascension daily:
92% experience more love, peace or joy than they did before starting the practice
87% experience more meaning and purpose
78% experience more vitality, energy and wellness
86% say their communication, relationships, and sense of connection has improved
84% experience more confidence and productivity, and better decision making
77% sleep better and feel more rested and less fatigued

The First Sphere Course is taught by two Ishaya teachers in a relaxed weekend First Sphere Course. Followed by ongoing support - including free lifetime access to the Ascensionline online portal and the right to re-sit the First Sphere for free anytime, anywhere in the world.

---
WEEKEND COURSE SYDNEY - 2020
Times
Fri, Febuary 28, 7:00 pm - 9.30 pm
Sat, Febuary 29, 10 am - 5:00 pm
Sun, March 1, 10 am - 5:00 pm

Includes;
- 3 days course intensive
- 6 week follow-up correspondence program with 1:1 teacher support
ALL PROFITS FROM THIS COURSE WILL BE DONATED TO THE NSW RURAL FIRE SERVICE TO SUPPORT AFFECTED PEOPLE FROM RECENT FIRES IN THE REGION
---
ABOUT ASCENSION MEDITATION
The Bright Path Ishaya's Ascension is for anyone seeking inner peace, happiness, freedom from stress, and a living experience of love, presence, and oneness.
Most of us only know ourselves as a bundle of thoughts, beliefs, opinions and judgments. These are the source of all of our stress, limitations, problems and suffering.
Beyond the constant chatter of the surface of the mind, is an endless wellspring of Peace, Joy, Creativity and Freedom. Ascension is a tool to help you access these wonderful states as a direct, living experience. This Teaching offers a very rare opportunity to experience what it means to be truly alive.
More about Ascension
---
Over the past few years, Films for Change Sydney screenings of A Mindful Choice, were highly regarded and well received as a powerful and effective meditation practice that left people inspired with the possibility of real Peace for individuals and the world.

Meditation Courses as documented in A Mindful Choice, a stunning documentary that shows the powerful, positive impact the practice of Ascension has on people's lives.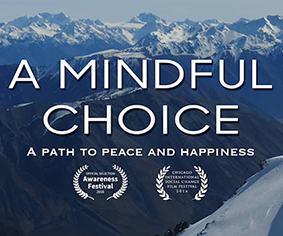 ---
WOULD YOU LIKE TO HOST A WEEKEND COURSE?

Host a First Sphere Meditation Course or a Screening of CHOICE in your home, studio or workplace.
If you know 4 or more others in your area that want to learn Ascension meditation, then hosting a weekend course could be a great option. Generally, the host brings enthusiastic people together for a weekend, (residential or non-residential) often in their own home or studio, then sits back and learns and practices the incredible art of Ascension.

---
FAQs
Are there other Weekend First Sphere Courses available?
Click here to see more First Sphere Courses
Is accommodation provided for The First Sphere Course?
Accommodation is provided for Retreats and Residential Courses, but generally for a First Sphere weekend Course, you will need to provide your own accommodation.
I have already learned Ascension Meditation how do I book?
Email us and we will send you a booking code.
Is there a pensioner or student discount?
Contact us if you are a pensioner or student, as you may qualify for a Course discount. Please note; discounts do not apply to Early Bird Special.

Do you hold Introduction Talks on Ascension meditation?
Yes, if you would like to host an Introductory Talk in your home, school, or workplace please contact us.
How can I contact the organiser?
Email any queries to suharta@thebrightpath.com or phone Suharta 0419 319964


The Bright Path Australia Events
www.thebrightpath.com
www.facebook.com/thebrightpathaustralia