First Nations "Engineering & Sustainable Design" - 2 Formal CPD Points
About this event
"At the core of the discussion of "Country"  is the utterly polar difference in concepts of land ownership held by "Europeans"  and Indigenous Australians. The European one of outright and inalienable "ownership" , bestowing upon the owner extensive rights to exploit that land to the benefits of themselves. The alternate concept of 'ownership'  or 'country'  of our Indigenous people we understand to be more about long term custodianship, greatly limiting the degree of exploitation available to any individual......finding this 'meeting point' between the two cultures needs to be the subject of a much deeper discussion which goes to the core of establishing who is considered a "stakeholder in the context of architectural design..."
Chris Dunkerley and Helga ten Brummelear..... DTB Architects
In the recent "First Nations in Design" webinar we learned that the key aspects to consider when looking at Aboriginal history, or contemporary uses of a site, revolve around Country, people and culture. Each is integral to an understanding of a historic and contemporary indigenous imprint on any given site.  We also learned of the importance of including the local indigenous stakeholders in the stakeholder process - going beyond  talking to those who own or operate the building on the site and seek other cultural influences on the design resolution. 
In this this webinar, we go a little deeper into "First Nations" thinking and examine what can be learned from "Aboriginal Engineering & Design Principles" particularly with respect to land management practices and lessons around sustainable land and building management. How can the old ways of earth work and water treatment processes to secure resources inform modern engineering methods?
Our expert presenters will discuss the following:
What can we learn from the land, water and conservation practices of First Nations engineers and designers?
How does Indigenous traditional knowledge help us to address critical issues like climate change and declining biodiversity?
How do engineers and development companies engage with indigenous communities in infrastructure and development projects? 
How do engineers and designers engage with country and local indigenous culture, yet maintain the pace and demands placed on them to deliver in this commercial environment? 
What is the role of the State and planning authorities in the process? How do we reconcile local and State planning concepts with First Nations concepts of "country" 
How do we bring companies at a corporate/ board level into the discussion and initiatives around cultural engagement?
Cost to attend is $85 per person plus GST. Save 10% when you book for a group of 4 or more. Purchase includes course notes, MP4 recording of the session and CPD certificate
Meet the Experts
Russell Reid
Russell is a Gamilaraay man with an extensive history of working across multidisciplinary teams, especially in relation to Cultural Heritage and liaison with Traditional Owners and Indigenous communities. He brings strong and valuable experience building partnerships between Aboriginal organisations, businesses, people and projects. Russell undertook the role of being the Aboriginal Affairs Manager on Pacific Completes' Woolgoolga to Ballina project. This project is the single largest project that WSP Australia Pty Limited has been involved in nationally. His role in successfully creating a high rate of Aboriginal participation on this project has been instrumental. This was in part his ability to develop strong cultural competency across the Pacific Complete team, and in part his ability to develop strong stakeholder and community relationships with Aboriginal organisations, businesses and people along the project line. A good part of Russell's early career involved working in Redfern in various roles for 20 years.
Siân Hromek
Siân is a proud Budawang woman of the Yuin Nation who lives in the Northern Rivers of NSW.  Siân researches the rich history and living culture of people and the land and helps develop Aboriginal Design Principles (ADP) that guide and inform design solutions. Since 2019, Siân has been a Director on the board of the Firesticks Alliance Indigenous Corporation (ICN-8778), which helps Traditional Custodians reinvigorate and reapply cultural burning practices to repair and strengthen Country and community.
Julia Carpenter
Julia is Director, Specialist Indigenous Services, Major Projects. Julia's work focuses on Aboriginal participation on major infrastructure projects for sustainable, long term outcomes for Aboriginal people, businesses, assets and land. It follows the three tenets of Reconciliation – Relationships, Respect and Opportunity – across the project lifecycle, and where possible, involves Indigenous people in the design, building and operation of the project. She is currently working in this context on major projects across WA, QLD, SA, NT, Victoria, and NSW.
Michael Hromek
Descended of the Yurin People, Budawang Tribe, Michael is a researcher and Professional Tutor at the University of Technology, Sydney's Jumbunna Institute for Indigenous Education and Research. He has a range of specialisations in the broad area of design, theory and architecture. Michael is currently completing a PhD at the UTS and teaches in the Bachelor of Design in Architecture covering architectural design and history and theory subjects. His thesis focuses on the idea of the urban Indigenous community in Redfern and its urban spatial values.
Phil Gardiner (Moderator)
Phil has 40 years' experience in the provision of engineering consultancy and has led WSP/Irwinconsult as Managing Director for the past 15 years. His experience includes low/medium and high rise commercial and residential developments, industrial, sporting, educational and healthcare facilities. Phil is known for his innovative and lateral design solutions with a project base across Asia, United States and Australian mainland States.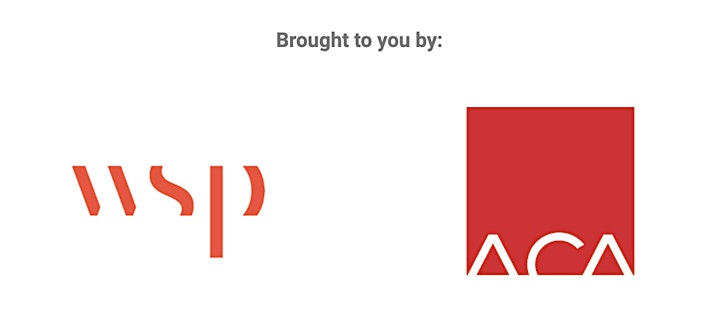 CPD Learning Outcomes - at the conclusion of this webinar attendees will be able to:
List 3 areas where First Nations land and water management principles can be applied in modern design and engineering
3.3 Design – Conceptual Design
List 3 areas where traditional indigenous knowledge assists in addressing critical issues such as climate change & biodiversity.
4.2 Design – Schematic Design
List 3 ways in which companies at a corporate/management level can develop initiatives around cultural engagement?
4.4 Design – Schematic Design
List 3 areas where State and Local Planning Authorities can engage with local indigenous communities
2.1 Design – Pre Design