Description
Are you a Year 5 and 6 student, ready to take the First Kids on Mars challenge?
Have fun, experience Space and become a future-ready problem solver!

UPDATE - We have rescheduled this event until the December 2018 holidays:
DECEMBER HOLIDAYS:
December 10-11
8:30am - 4pm
Centre for Innovators and Entrepreneurs, Tooth Building, St Paul's School
GET READY FOR:
• VR, AR, Minecraft +
STEM apps
• Earn Mission patches,
take a Mars selfies
• Speak with an astro-
geologist, hold Space
objects
• Get exposed to
Space industry
• Plus much more!
---
FREQUENTLY ASKED QUESTIONS:
The Days
8:30am – 8:50am – Check In your budding Space Travellers
9am – Mission begins
3:45pm – Mission completes

3:45-4pm – Sign out and collect your budding Space Travellers
Food and Refreshments
Please ensure your mini traveller brings their own morning and afternoon tea, lunch, and a water bottle. Mars can be demanding!
Necessities
We will be going outside on one or two occasions, so please ensure they have their hat and sunscreen applied. Comfortable clothing is recommended. No need for to bring computers, personal stationary or any other items.
Key Facts
The program is limited to 25 students to ensure each student gets the most out of the program. The Director of St Paul's Centre for Innovators and Entrepreneurs (CIE), as well as some students will be present and assisting during the day.

Updates will be provided to parents by email, and parents are welcome to attend the final hour of day two to hear about thier children's accomplishments.
---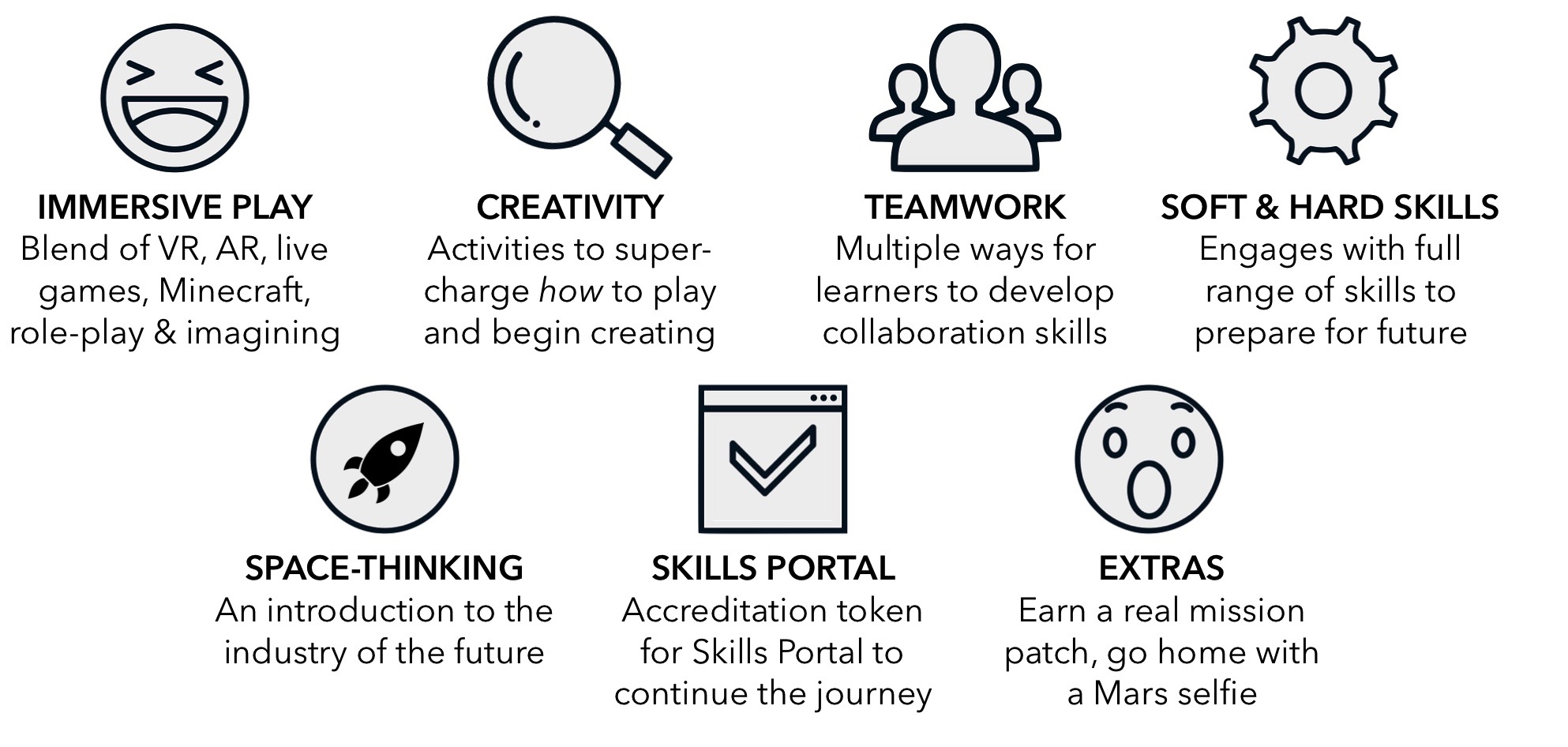 More info on the program: Firstkidsonmars.com . Questions: Jonathan@firstonmars.net