Buying your FIRST HOME can be daunting, but if you know what to look out for & with professional help, the process can be easy & exciting.
About this event
Are you thinking about buying a home? Whether it be now or sometime in the near(ish) future, you don't want to do it without all the right tools and preparation. No matter what market or budget you're looking at, this semiar is for you!
Learn how to prepare, what to expect, and how to get the assistance you need to buy your first home.
About this Event
Buying a home is typically one of the biggest decisions and financial investments that you will make in life, but it doesn't have to be daunting or confusing. We provide free advise from industry experts & educate local homebuyers so that you can confidently buy you're first home.
This seminar will cover; Government Grants, key qualification criteria, how to gain your pre-approval, and the key aspects of dealing with real-estate agents, solicitors and builders.
All attendees will receive a first-time homebuyer education pack & a copy of all information provided on the evening.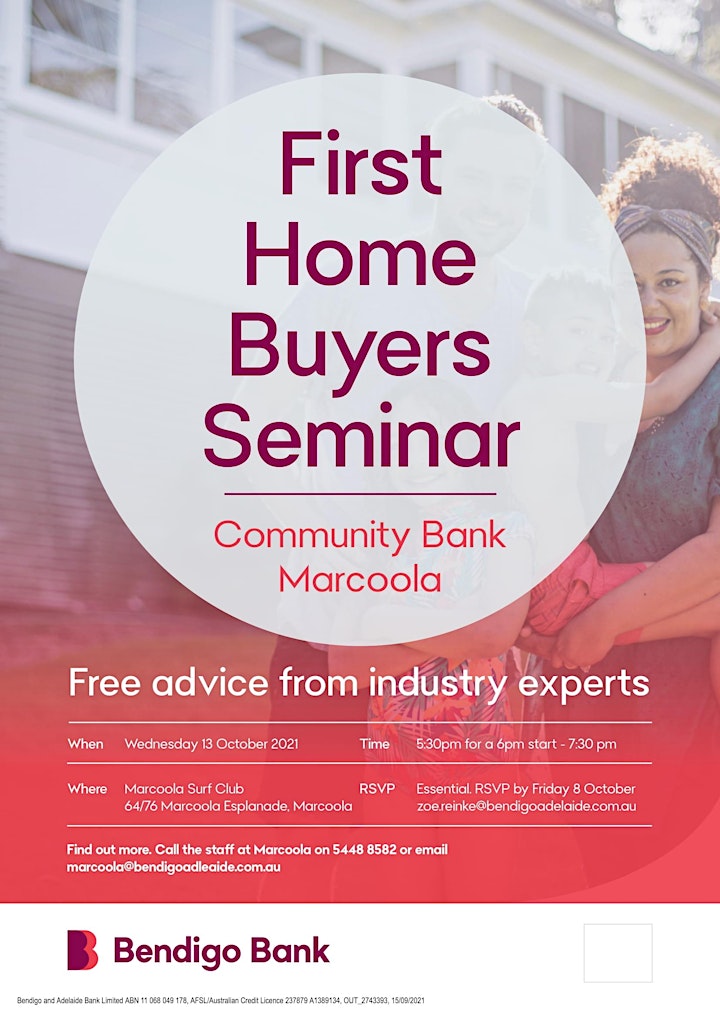 Organiser of First Home Buyer Seminar