Description
Enjoy the first Friday of each month with Friends. These inspiring talks are fundraising events for the Friends of the Gallery and begin at 10:15am with coffee, tea and scones in the Gallery before an illustrated lecture at 11.00am at the High Ground, Wurdi Youang, Geelong Library and Heritage Centre.
Kendrah Morgan, author and Senior Curator at Heide Museum of Modern Art, will present an illustrated lecture on the fascinating story of the artist, Sidney Nolan. The lecture will explore Nolan's time at the Heidelberg property of Heide patrons, John and Sunday Reed, and detail the period in which the artist first began painting the iconic Kelly series.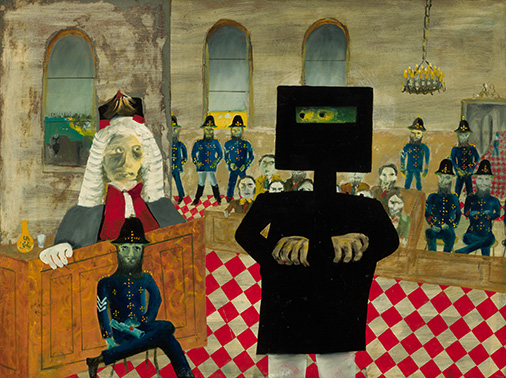 Image: Sidney Nolan The trial 1947, from the Ned Kelly series 1946–47, enamel paint on composition board. National Gallery of Australia, Canberra, Gift of Sunday Reed 1977.