Description
Enjoy the first Friday of each month with Friends. These inspiring talks are fundraising events for the Friends of the Gallery and begin at 10:15am with coffee, tea and scones in the Gallery before an illustrated lecture at 11.00am at the High Ground, Wurdi Youang, Geelong Library and Heritage Centre.
The imagery in Sidney Nolan's Ned Kelly series has left an indelible impression on Australian art history. But has Nolan's modernist practice left a similar mark on other Australian or even international artists? Join art historian and writer Andrew Gaynor for an illustrated lecture on this intriguing possibility.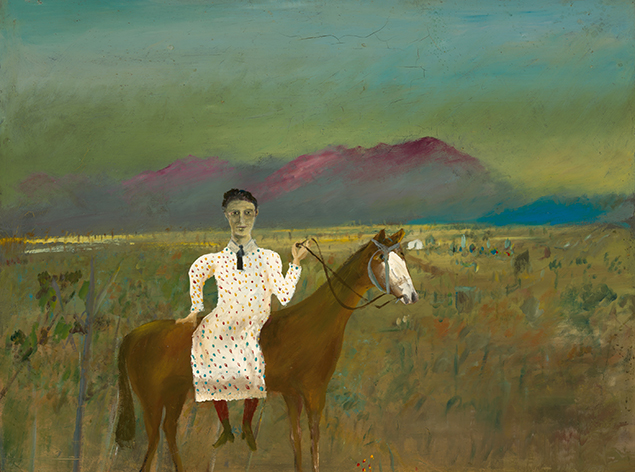 Image: Sidney Nolan Steve Hart dressed as a girl 1947, from the Ned Kelly series 1946–47, enamel paint on composition board. National Gallery of Australia, Canberra, Gift of Sunday Reed 1977.