First Aid (Child Care and Schools) - Springwood, December 10
Description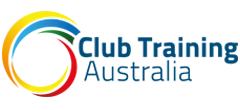 Are you a teacher, educator, employee or support staff member working in an education and care setting?
This course provides you with the necessary skills and knowledge required to provide cardiopulmonary resuscitation (CPR) and provide a first aid response to infants, children and adults and for those who are required to respond to first aid emergencies, including asthmatic and anaphylactic emergencies.
The following accredited competencies are included:
- HLTAID001 Provide cardiopulmonary resuscitation (CPR) in line with the Australian Resuscitation Council (ARC) Guidelines
- HLTAID002 Provide basic emergency life support
- HLTAID003 Provide first aid
- HLTAID004 Provide an emergency first aid response in an education and care setting
**Please note it is a requirement of this course that practical demonstration of CPR must be performed on the floor**
Prices and inclusions:
- $150
- One day course: 9:00am to 5:00pm
- Nationally recognised qualification
- Qualified trainer with real industry experience
- HLTAID001 is valid for one (1) year
- HLTAID003 is valid for three (3) years

This course is the minimum qualification required by Workplace Health & Safety Legislation for the workplace first aider.

There are no prerequisites for this course. This is a face-to-face course. Assessment will be conducted through a combination of written and practical first aid activities. Training and assessment is delivered in a classroom environment in hospitality venues throughout Queensland. Students will complete both the practical training and theory components and will be provided all equipment and facilities required to complete the units of competency.

Upon completion of this course, you will be issued with a statement of attainment which will certify that you have been trained in the following nationally accredited units - HLTAID001 Provide cardiopulmonary resuscitation (CPR), HLTAID002 Provide basic emergency life support, HLTAID003 Provide first aid and HLTAID004 Provide an emergency first aid response in an education and care setting.

*** Please ensure you bring your Unique Student Identifier (USI) with you. If you do not have a USI, please create one at: https://www.usi.gov.au/students/create-your-usi ****

What is a USI?
The Unique Student Identifier or USI is a reference number made up of 10 numbers and letters that:
- Creates a secure online record of your recognised training and qualifications gained in Australia, even from different training organisations
- Will give you access to your training records and transcripts
- Can be accessed online, anytime and anywhere
- Is free and easy to create and
- Stays with you for life
RTO Code: 31607
If you are completing one or a number of the above units as part of a training package with Club Training Australia, please refer to the respective course information on our website in regards to credit transfer, fees and funding and Government contracts that may be applicable.
Club Training Australia is responsible for ensuring compliance and conducts regular reviews on all of its Training and Assessment strategies. Club Training Australia will ensure that through the implementation of the Australian Qualifications Framework Issuance Policy that students will be issued the certification documentation to which they are entitled to within 30 days.
In accordance with the VET Quality Framework Standards for Registered Training Organisations (RTO's) 2015, Club Training Australia does not guarantee that a student will successfully complete this course or obtain a particular employment outcome where this is outside the control of the RTO. There is no guarantee provided that a training product can be completed in a manner which fails to meet the requirements of Clauses 1.1 and 1.2 of these Standards.