Description
Sensing the Future
Curious about the future of Fully-Autonomous-Vehicles and how it will ease traffic congestions? Come and learn about how Mobileye leverages on the newest technology - including AI, deep learning and crowdsourcing to create the hardware and software for the future.
Jason Bloom from Mobileye will talk about the keys to Mobileye's success as an innovative leader in Driver-Assisted Technology; as well as lessons learnt along this 17-year journey in the industry.
---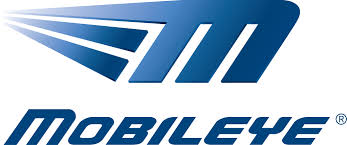 About Mobileye
Mobileye was launched in 1999 with the belief that vision-safety technology will make our roads safer, reduce traffic congestion and save lives. With a cutting edge team of more than 450 engineers, Mobileye has developed a range of software products that is deployed on a proprietary family of computer chips.
Mobileye is the leading supplier of software that enables Advanced Driver Assist Systems (ADAS), with more than 25 automaker partners including some of the world's largest. The technology has rapidly evolved to also support the three pillars of Autonomous Driving – Sensing, Mapping, and Driving Policy.
Mobileye was listed on the New York Stock Exchange in 2014 following the largest-ever IPO of an Israeli company in the United States. Mobileye has won many awards. Most recently, MIT Technology Review ranked Mobileye #6 Smartest Company in 2016.

In April this year, Intel acquired Mobileye for a record $15Bn
Mobileye was founded by Prof. Amnon Shashua. Professor Shashua holds the Sachs Chair in computer science at the Hebrew University of Jerusalem. Prof. Shashua's field of expertise is computer vision and machine learning. Prof. Shashua received the MARR Prize Honorable Mention in 2001, the Kaye Innovation Award in 2004, and the Landau Award in Exact Sciences in 2005
About Jason Bloom
Jason joined Mobileye in 2015 as a US Business Development Manager. Working with Regional Managers based in the US, he created new opportunities and sales development for medium to extra-large fleets
Today he is the Territory Head & Regional Sales Manager for South Africa, Australia & New Zealand. Managing local distributors and penetrating the fleet & automotive industry, Jason also works closely with Insurance Agencies & Government to ensure drivers and vulnerable road users are protected by Mobileye.


About Adam Slonin - moderator
Adam Slonim is co-founder of driversafety.mobi and founder of Blended Learning Group which assists organisations with Leadership through Emotional Intelligence, Communicating with Purpose, Sales Capability, and Pitching Strategies and Investor Presentations.
Adam is also Sales & Marketing Director of an Adelaide-based software start-up (Bowerbase), a water-technology start-up (WaterPurificationSolutions), an import company and teaches cross-cultural diversity and emotional intelligence at Victoria University as an Adjunct Fellow.
---


Special Thanks to:

Gurrowa is Telstra's unique collaboration and innovation space in Melbourne. Inside Gurrowa, Telstra works with businesses, startups, coders and tech experts to run workshops, events and accelerators in their state of the art facility. Gurrowa is designed to create an engaging environment to help drive the successful exploration of new ideas.
---
Photos and video may be taken at the event and may be used for promotional purposes. Your attendance at this event is considered as implied consent for the use of these photographs for these purposes.